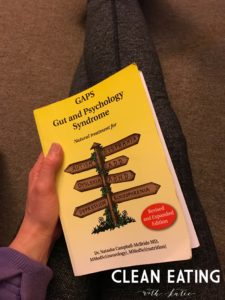 I first heard the term GAPS on Pinterest about five years ago when I started finding and pinning healthy recipes. I continued moving forward on my path toward healthy eating and becoming a Nutrition Consultant and I kept hearing about GAPS all along the way. I bought the book well over a year ago and it's been on my list of books to read for quite some time. I finally picked it up a few months ago and got to reading it.
Gut and Psychology Syndrome was written by Dr. Natasha Campbell-McBride. She wrote this book as a practical guide for those suffering from all host of mental illness issues including autism, dyslexia, dyspraxia, and ADHD,  as well as asthma, eczema, and allergies. I hate to be redundant here but "All disease begins in the gut" and so this too is a book about healing the gut in order to heal the domino of other issues that cascade after an inflamed and irritated gut.
Campbell-McBride draws upon her experience as neurologist, as well as her experience as a mother of an autistic child to detail the inner workings (pun intended) of the digestive system, the gut flora, the immune system, and how the gut and brain are connected. Later, she details how to treat the problems, with food and supplementation.
I'll leave you with a quote: "In GAPS people, due to the abnormalities in their gut flora, viruses from vaccines or the environment have a good chance to survive and persist" (p.29). Some folks will tell you that it's all in your head, but I'm starting to think that it's all in your gut.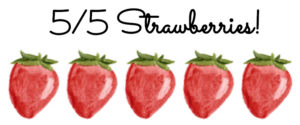 If you're interested in learning more about the gut and how to improve your own health, GAPS Gut and Psychology Syndrome is an amazing resource.
Want to know what else I'm loving (not loving)?? Let's connect on Goodreads!