After reading Grain Brain, by Dr. David Perlmutter, when Brain Maker came out, I knew that I would have to read it too. At Paleo F(x) this year, Dr. Perlmutter was the keynote speaker, promptly reminding me that I needed to read his book.
As a nutrition consultant, gut health is one of my main passions, because as Hippocrates said, "All disease begins in the gut." A neurologist by trad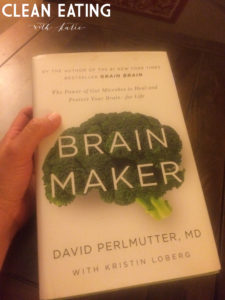 e, Dr. Perlmutter goes even further to discuss the links between an unhealthy gut and Autism, ADHD, allergies skin issues, elevated blood pressure, anxiety, depression, chronic fatigue, inflammation, and many, many, more.
Out of the trillions of cells that are housed in your sack of skin that we call a body, 90% of them are bacteria. You read that correctly; you are 90% bacteria. Now don't freak out. Without all of that bacteria, you literally wouldn't be living. Dr. Perlmutter helps us to get acquainted with those bacteria and help us see just why we need all of those friendly little buggars. He then helps us to know what factors can throw our delicate ecosystem off balance. Some of those factors include: antibiotics, nsaid use, oral contraceptives, the chemical laden agri-business food system, among others.
Dr. Perlmutter gives action steps to help preserve and maintain a thriving colony of gut bacteria. The book is also equipped with recipes that include probiotics and help to maintain the gut colony. This book is hi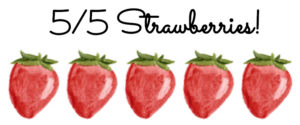 ghly recommend for those interested in improving their gut health or just like to nerd out on science and healthy living.
Want to know what else I'm loving (not loving)?? Let's connect on Goodreads!