Cheese board, charcuterie platter, meat and cheese plate, whatever you call it, they are all the rage. This seasonal charcuterie platter made its debut at our Thanksgiving table in 2017 and a similar one appeared at Christmas that year as well. If you've already committed to a different dish – don't fret, bring this to any upcoming gathering. Needless to say, this is more inspiration than a recipe – I encourage you to use your favorite cheeses and whatever fruits are in season!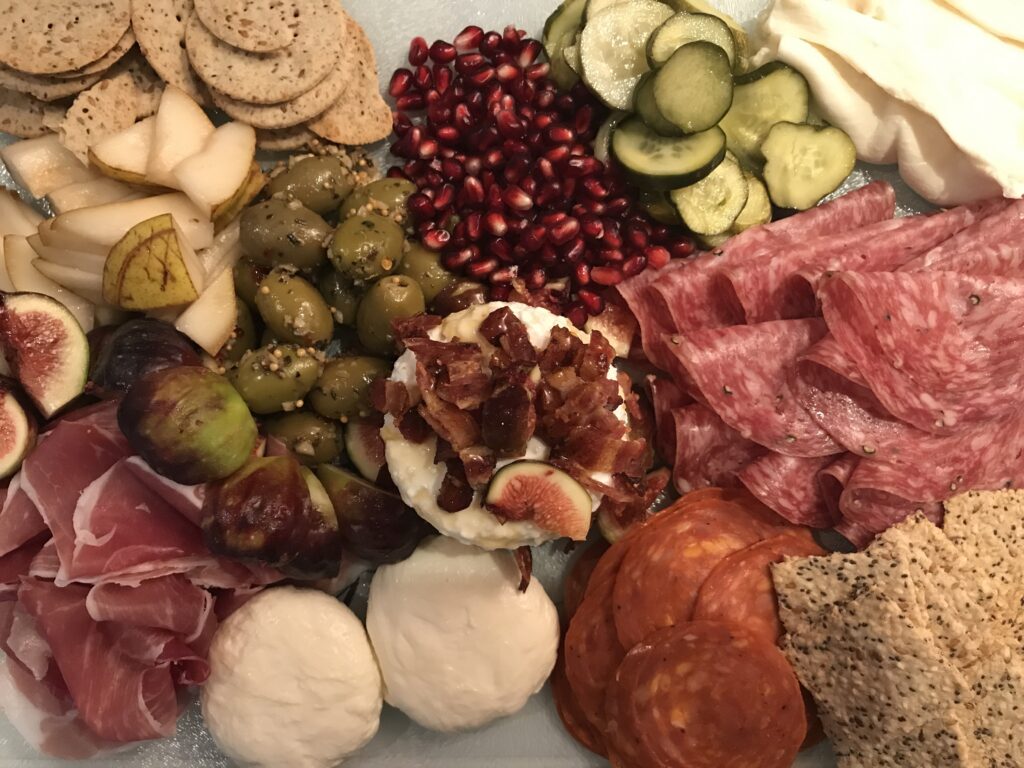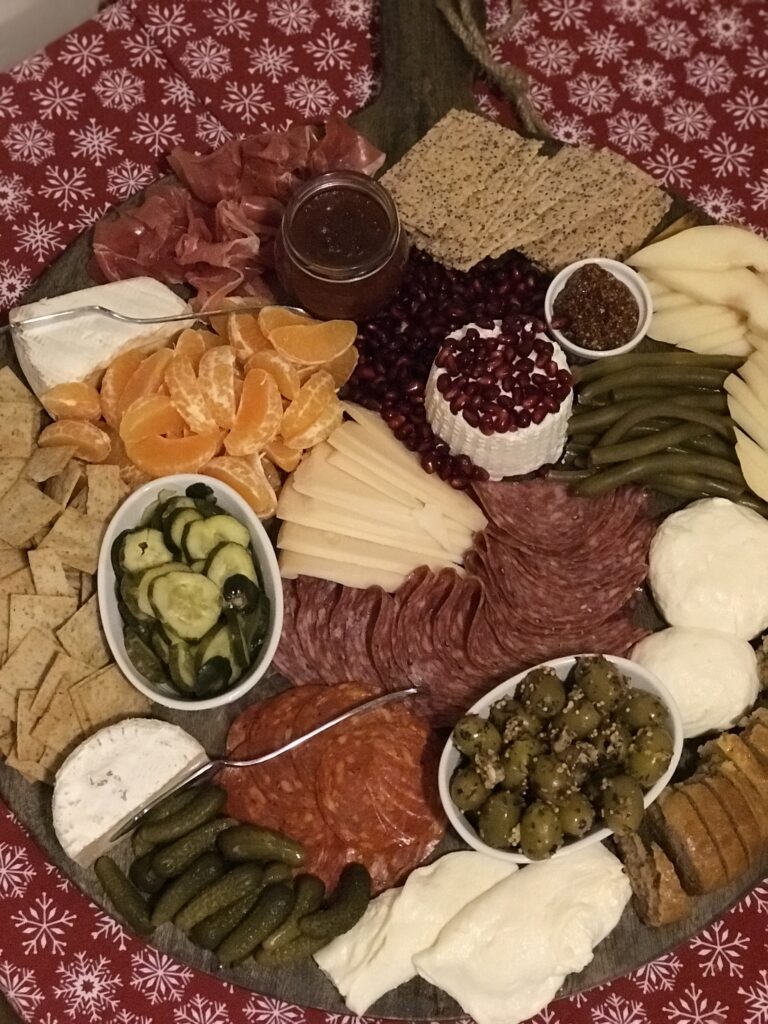 How to Build a Seasonal Charcuterie Platter:
Select 2-4 types of cured meats.

Salami, smoked chorizo, and prosciutto are pictured here and just some examples of smoked and aged meats. Pate would be another good option.

Select a mixture 3-5 of cheeses.

Pictured here are Goat milk chèvre, mozzarella, and burrata (Thanksgiving) and I added manchego and Brie. I recently took a cheese making class where we learned how to make these three cheeses, hence why these are included in the cheese board. I do suggest a mixture of hard and soft cheeses. For the chèvre, I added bacon, figs, and a drizzle of honey (in the center of the Thanksgiving picture) and pomegranate seeds on the Christmas picture)

Add crackers and/or bread. 

Here I have Jilz crackers and Simple Mills crackers
For the Christmas board I added homemade paleo bread

Add Seasonal Fruits and/or preserved fruits. 

We have pears, pomegranates, and figs pictured here. For Christmas I included pears, mandarin oranges, pomegranates, and some quince paste.

Lastly, add some veggies and olives. 

For Thanksgiving, we had olives and Sonoma Brinery pickles. For Christmas, I will also inlcude pickled green beans and cornichons. 
As we are now in the winter months, my goal for this charcuterie platter is to include only preserved foods and in-season foods.
I hope you try out a Seasonal Charcuterie Platter in the coming months!
Here is a link to Farmcurious, where I took the cheesemaking class. She also sells kits for those that aren't local. The kits include the recipes for how to make the cheeses :).