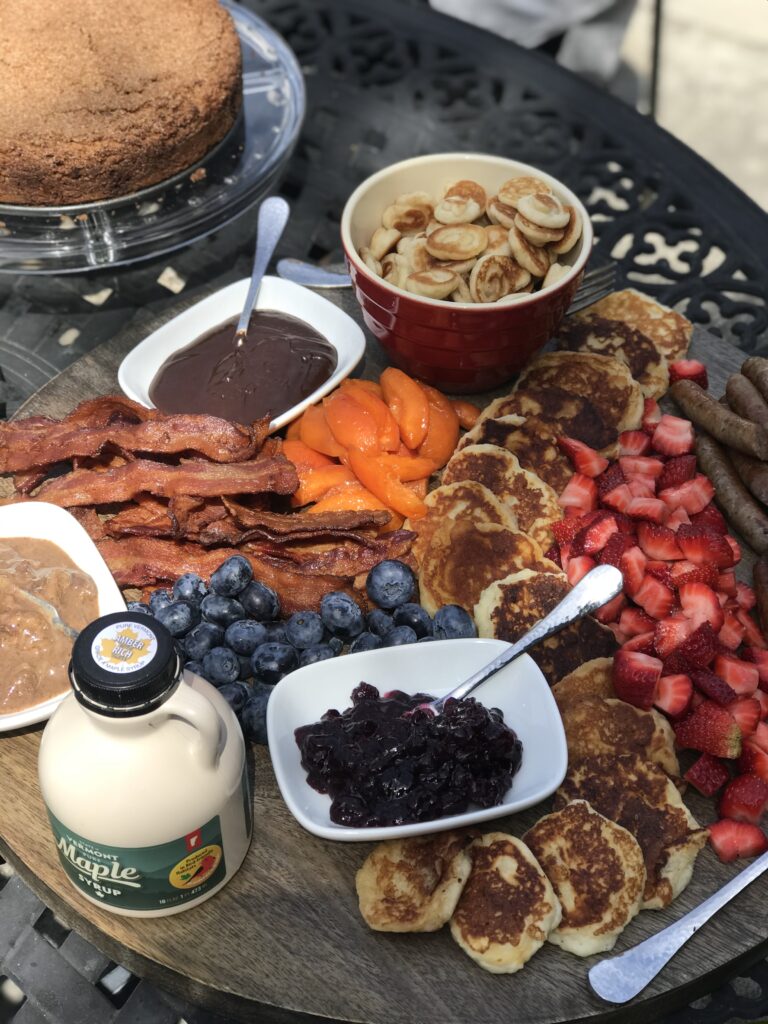 In keeping with the spirit of charcuterie boards, there is no one way to charcuterie! Add what appeals to you and your guests, but here is what we included in ours:
Protein
Brunchy Carbs
Fruits
Toppings
Bacon
Gluten Free pancakes
Strawberries
Hazelnut & Chocolate spread
Sausage
Gluten Free pancake cereal
Blueberries
Jam
Deviled Eggs
(not picutred)
Waffles
(accidentally left at home!
Apricots
Syrup
Coffee cake
Pecan butter
Recipes for the pancakes, the pancake cereal, and the coffee cake came from The New Best Recipe cookbook using Cup for Cup gluten free flour.