Last summer, on our way home from Miller's Meyer's Farmhouse, we stopped in Grant's Pass for Brunch. I found Lulu's for the Love of Food and I had their EPIC Kalua Pork Hash recipe. So naturally, on our way home this year, we stopped again and this time we both got the Kalua pork and we were delighted once again.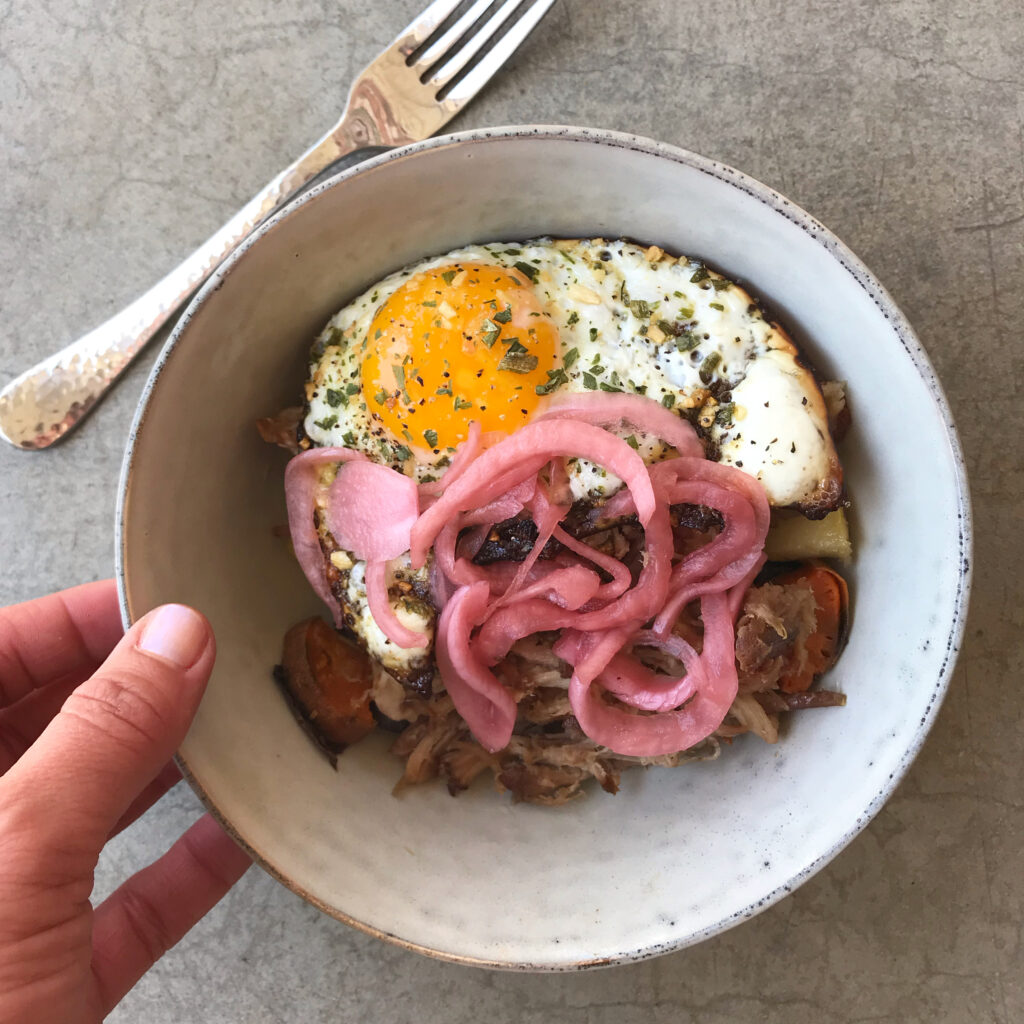 I used Nom Nom Paleo's recipe for the Kalua pork and yes, the alaea red salt really is the best.
Once the pork is done, use tongs or forks to shred the pork. Set aside.
While the pork is finishing in the slow cooker, put the yukon and sweet potatoes in the oven to roast at 350 degrees fahrenheit and cook for about 40-50 minutes, until nearly cooked. Once the potatoes have cooled enough to dice, dice the potatoes and add in a single layer to a sheet pan. Drizzle with olive oil, salt, pepper, and rosemary. Roast at 350 for 15-25 minutes to finish cooking and crisp up.
While the potatoes are finishing up, add some butter to an egg pan and fry up one egg for each serving.
In a bowl, layer potato hash, kalua pork, fried egg, and pickled onions.
Enjoy!
Makes about 6-8 servings.