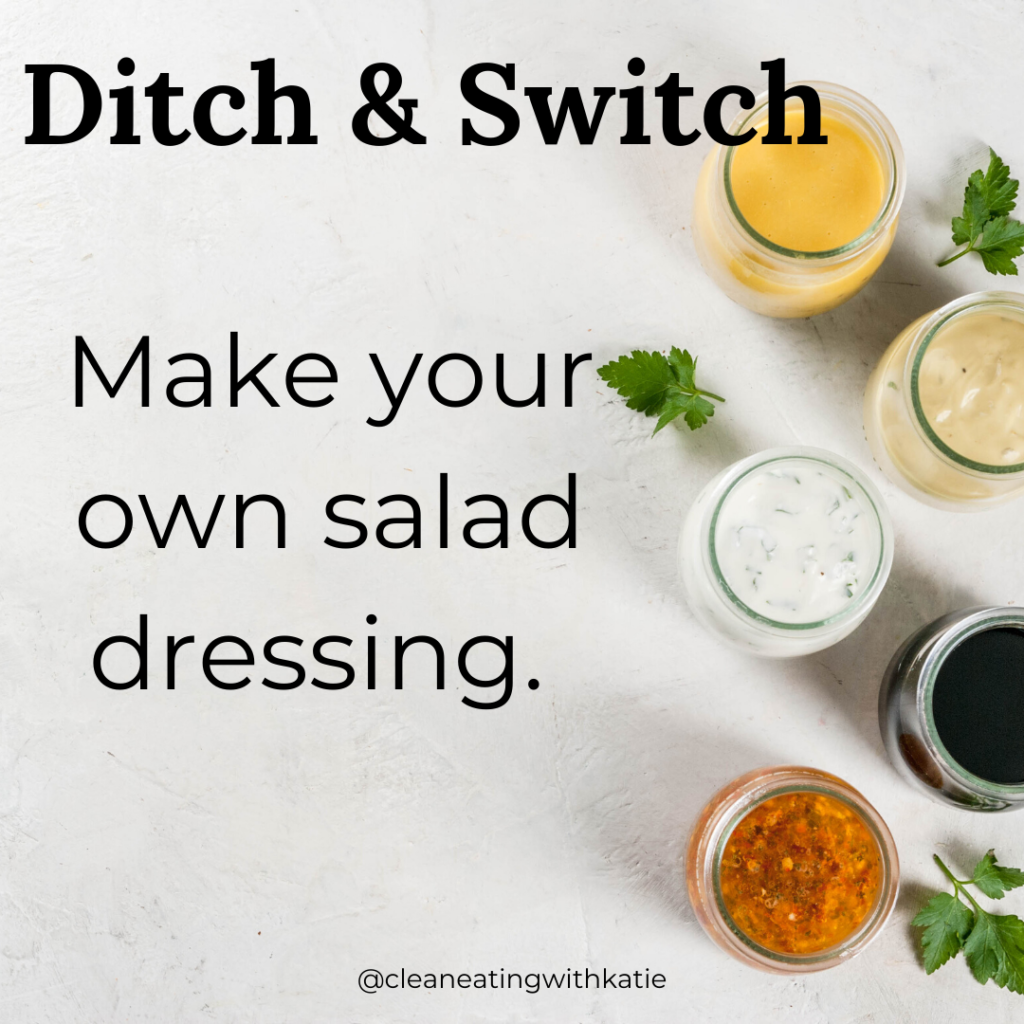 Plastic Free July  may be over, but here is a ditch and switch that's good for YOU and the planet ?.
Making my own salad dressing was literally THE first step on my real food journey. About 12 years ago, I was at a friend's aunt's house and she had this super cool salad dressing container that had six different salad dressing recipes on the sides of the container ???. I went out and bought two immediately.
Making your own salad dressing is simple and you only need a handful of ingredients on hand. When I first switched, I used the container and made the full recipe every time. Now, I just make dressing each time I have a salad and it takes less than 2 minutes. But this dressing container was CRUCIAL in my switch, because the key is that it needs to be EASY in the beginning. Salad dressings contain a whole bunch of crappy ingredients, usually canola oil and other vegetable oils, sugar, high-fructose corn syrup, and so many other junky ingredients. This is an easy place to start when switching to real food.
And since most dressing containers are made from plastic, it's pretty easy to see why this is good for the planet ?.
Do you make your own dressings? What's your favorite kind?