Many clients, friends, and family members ask for my thoughts on products. Please be assured that I would NEVER recommend a product that I haven't tried myself.
Here are a few of my favorite things: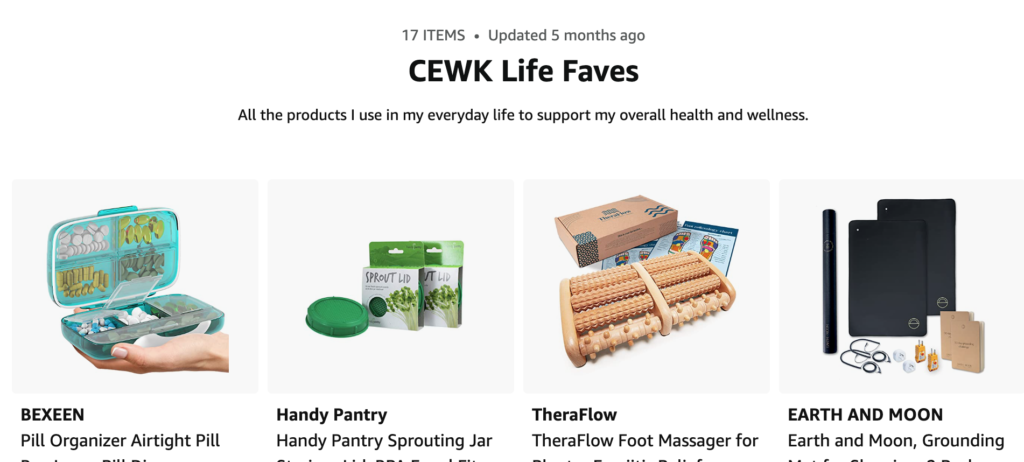 AMAZON – love it or hate it, it's a part of our world. I try not to use it for everything, but I do use Amazon as I suspect most of us do. Here is a link to my Amazon page with my favorite kitchen items, books, and general items.
SUFFICIENT C – This is my absolute FAVORITE Vitamin C supplement. It tastes amazing, is flavored with stevia, not sugar, and has been a part of my daily routine for nearly a year. I don't think that I can survive cold and flu season without it!
It's non-gmo, sugar-free, gluten-free, and made with plant-based natural peach-lemonade flavors.
I love it so much that I sell here on my website. Click the PAYPAL buy now button to have it shipped to your door! The cost is $44.99 per bottle, plus $8 shipping (Continental United States only).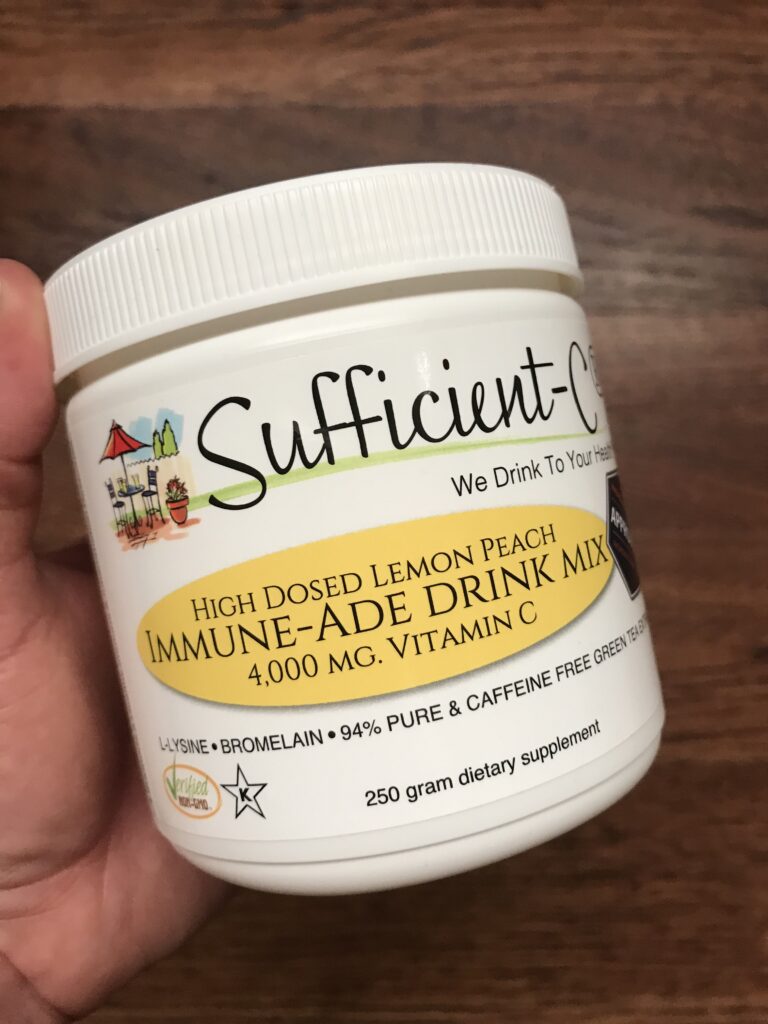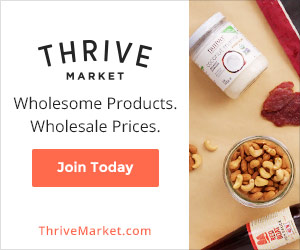 THRIVE MARKET – They offer the best-selling natural and organic products at wholesale prices through a $60/year membership. Think Whole Foods meets Costco online and for every paid membership, they donate a membership to a low-income American family. Thrive is the PERFECT solution for busy people that still want to purchase and prepare healthy meals for themselves.
This link will get you 25% off your first order!
I literally do not know how I lived without LMNT Electrolyte packs. They are delicious (I'm looking at you watermelon and raspberry!) and provide sodium, potassium, and magnesium. If you work out, or follow a low-carb, keto, carnivore, or paleo diet, or are just bored with water, these are for you!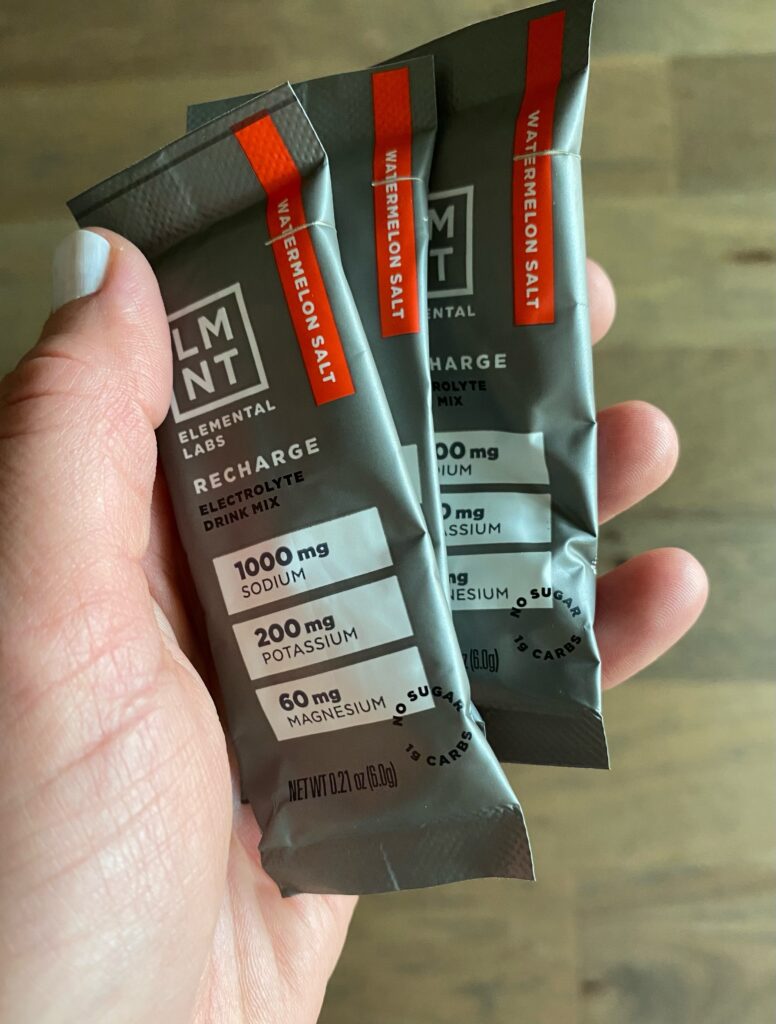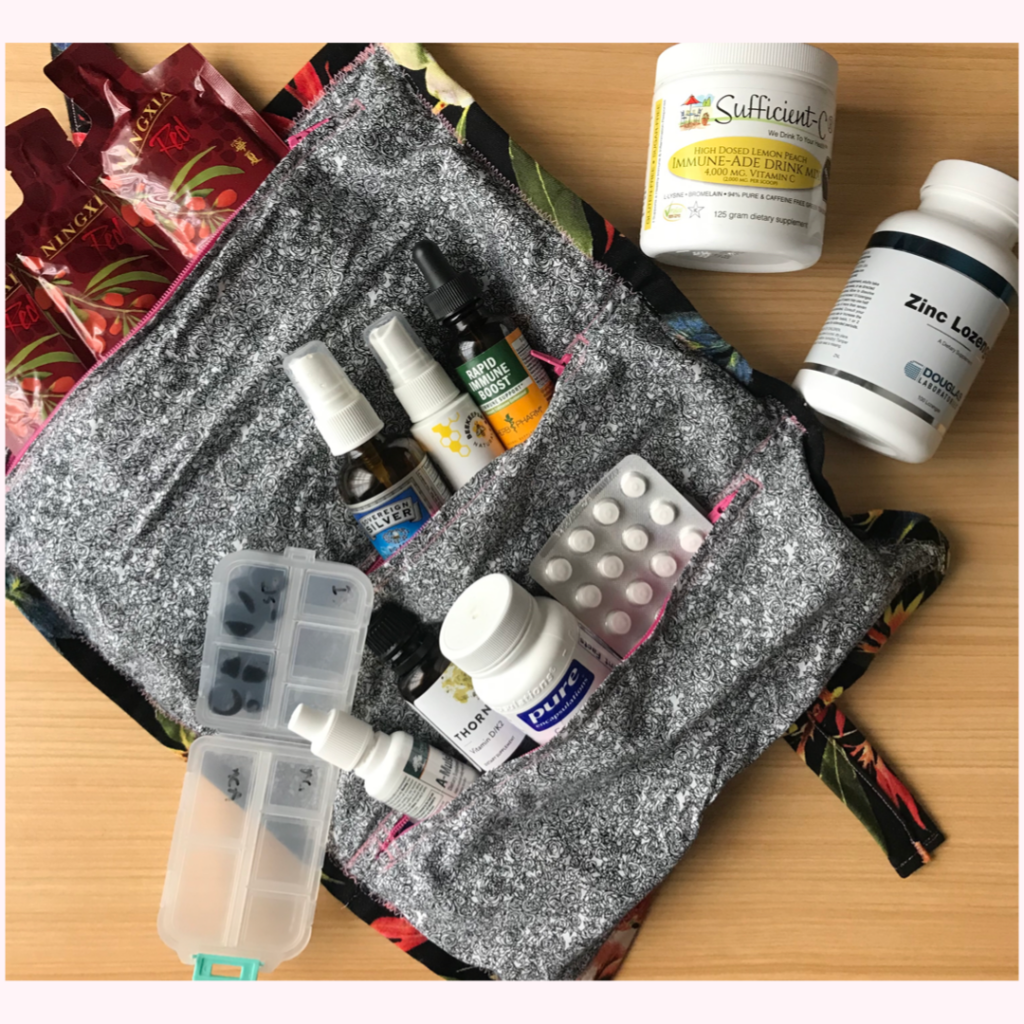 WELLEVATE is a practitioner-grade supplement dispensary where you can get some of the best quality supplements at a 17% discount. Once you sign up for an account, you can either peruse the catalog to find the supplements you'd like OR I can send you protocols and recommendations. Wellevate has been such an amazing resource for getting all of my supplements from one place at a discount.
Use this link to sign up and get supplements at a 17% discount!
MŌDERE Liquid Biocell Collagen
If you're like me, you've bought collagen before. Have noticed a difference since using collagen? I have been using collagen regularly for about 6 years and honestly, I didn't notice a difference in my hair, skin, or nails, despite my consistent use. Learning about MŌDERE's Liquid Biocell collagen which has a very small particle size, making it more bio-available than regular collagen. After using my first bottle of Skin Collagen, I noticed that my nails were growing crazy fast, which has me sold on the collagen.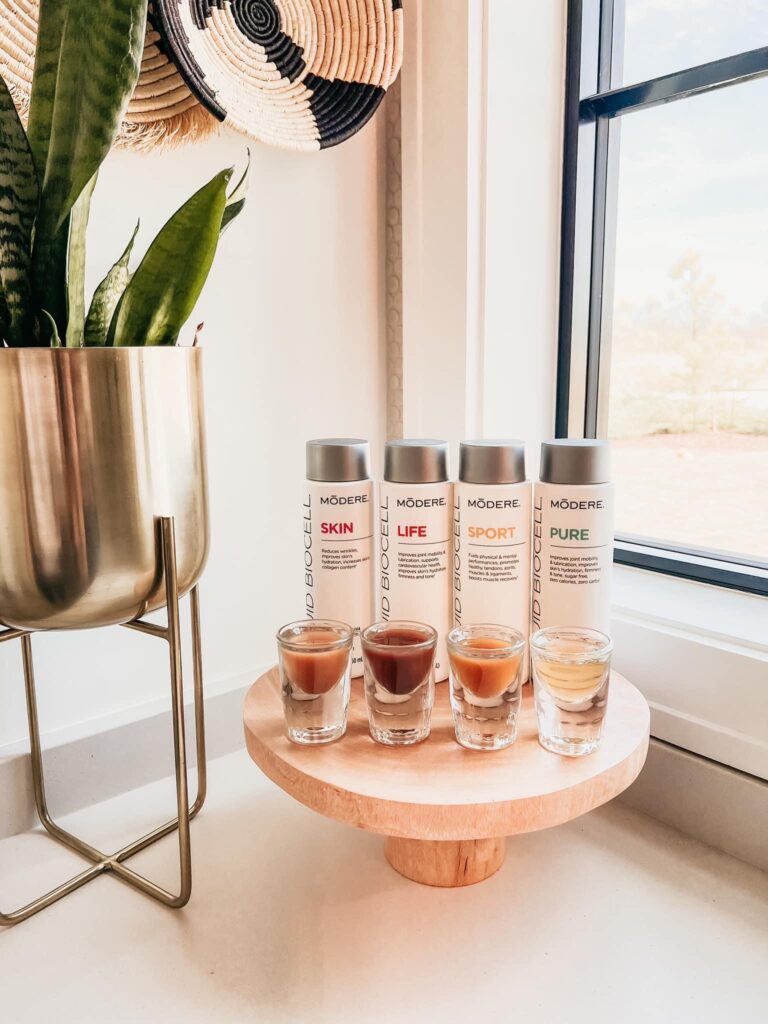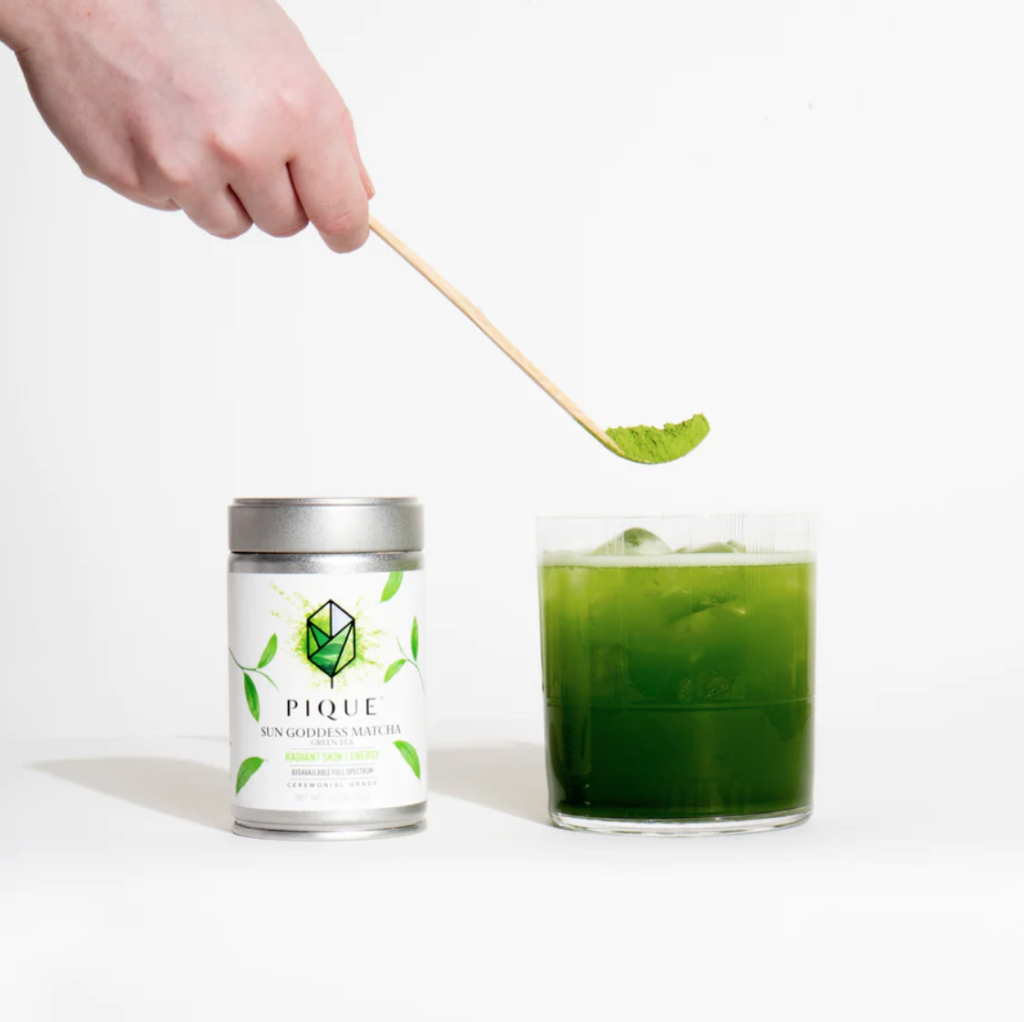 PIQUE MATCHA – Studies have shown that the powerful antioxidants found in tea and superfoods, like EGCG catechins, flavonols and anthocyanins support healthy immune function.
Green tea contains l-theanine, an amino acid shown to promote calm and help support a balanced mood.
Pique Tea Matcha is the only matcha on the market that is 100% organic, ceremonial grade, and quadruple toxin screened for purity. 

It also has anti-cancer benefits as well. This is part of my daily wellness routine. 

You can save 5% off all Pique products with this link.
ONE EARTH HEALTH – Organ meats, especially from grass-fed animals, are THE MOST nutrient dense foods available (sorry kale!!). Organ meats are some of the best sources of vitamin A and vitamin D and as a nutrition consultant, I always recommend getting nutrients in "food form first". But, I don't love the taste of organ meats, so the next best thing is a food based supplement like this. I have previously taken other brands of organ meats and what's great about this brand is that they have the exact same source of New Zealand grass-fed beef, but because they are a small company they charge less and offer free shipping. (I spoke directly with the owner at the WAPF conference.)
I save $12 on this bottle alone for the exact same quality as I was previously purchasing. 
Use this link to shop One Earth Health Organ Meat Supplements.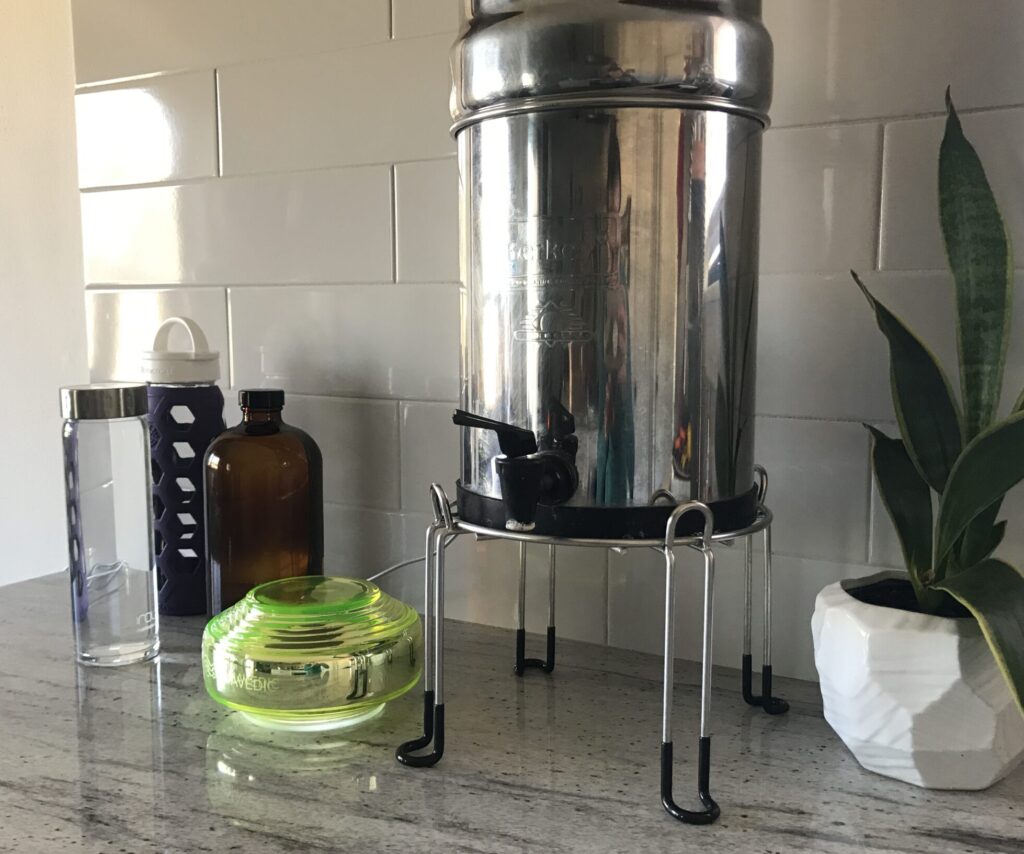 SOMAVEDIC – This device harmonizes the EMFs n our environment. It's made of semi-precious and precious stones and metals including platinum, palladium, gold, and silver. These stones and metals are coupled with frequency therapy and together they harmonize EMFs, structure water (hexagonal in shape), reduce geopathic stress, and reduce oxidative stress.
It's one of the tools in our toolbox that we use to protect ourselves from EMFs.
Use code GH7KNY at checkout to get 10% off your entire Somavedic purchase.
GRASS ROOTS CO-OP meat delivery service is a great way to support grass-fed and pasture-raised American farms. I love that Grass-Roots Co-op offers tons of different meat selections and that I can customize each box I order. Each package label tells you where your meat is from and includes a QR code to scan so that you can learn more about that farm. The meat quality is top of the line.
Use this code for $30 off your first order.
Pictured here is pasture-raised chicken thighs from my Paleo Guam Chicken Recipe (coming soon to the website).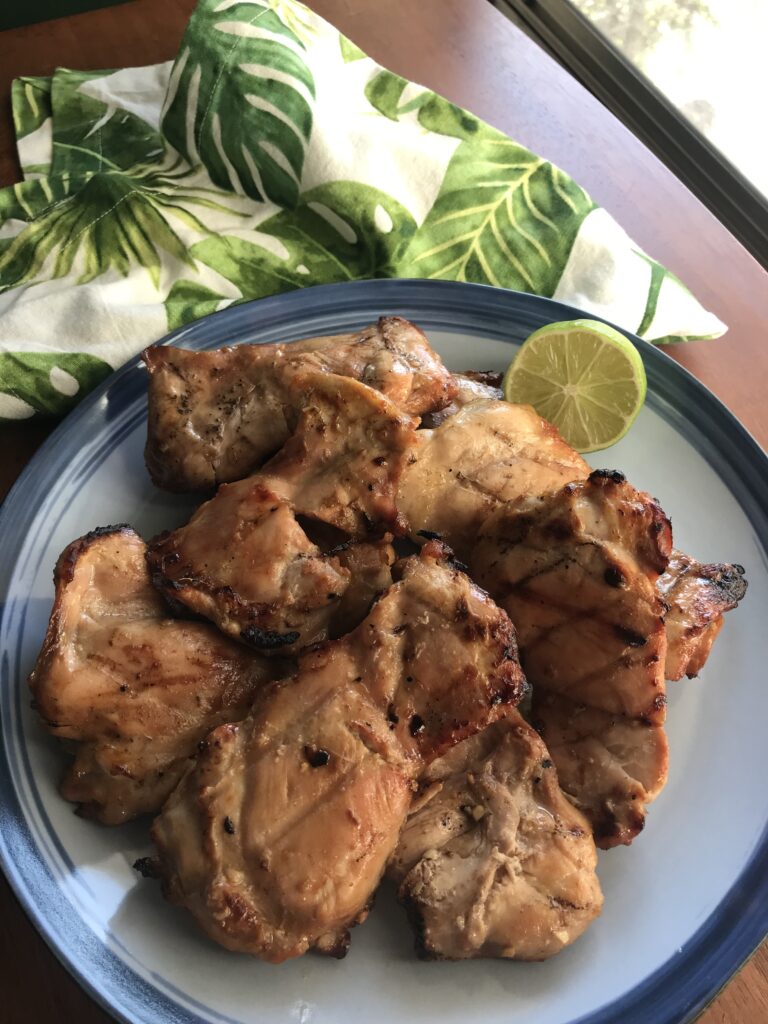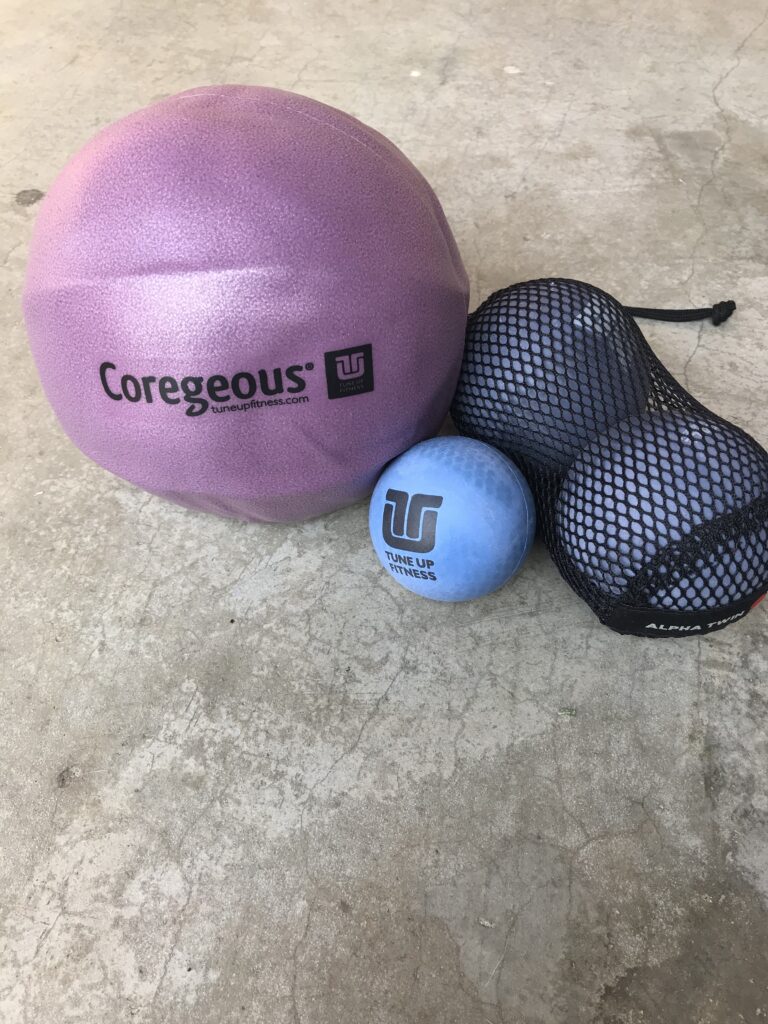 YOGA TUNE UP BALLS are one of my favorite things on the planet. Seriously! I keep a set in my car, a set at work, and a set (or two!) at home. If you are not familiar with YTU balls , they are a variety of tools that I use for self-massage and working out all. the. knots. There are four different sizes which provide four different types of pressure and massage options. The small YTU ball provides the pressure of a thumb, the medium YTU ball provides the pressure of a palm, and the large alpha YTU ball provides the pressure of an elbow. The coregous ball can have customizable pressure depending on how inflated it is. I ALWAYS take a deflated coregous ball and a set of the medium balls with me when I travel.
Use this link to shop.
BUTCHER BOX offers customizable boxes of pasture-raised and grass-fed meat delivery. If you are like the many people in America that do not have nearby access to grass-fed and pasture-raised meats, this is the option for you. We get the customizable BIG box about every 2-3 months. If you aren't sure why grass-fed and pasture-raised is important, read this.
Pictured here is a pasture-raised slow cooked pork shoulder dish called Kalua Pork Hash.
Use this code for $30 off your first order.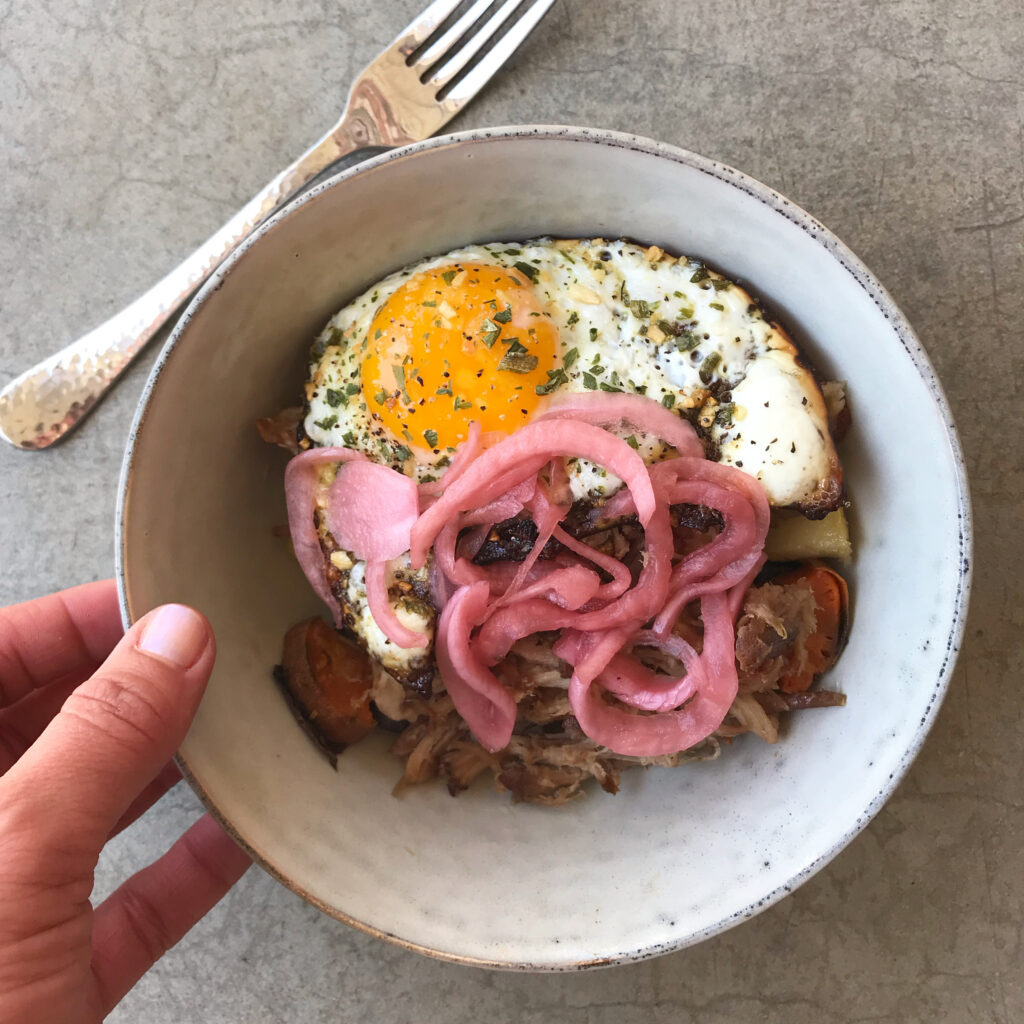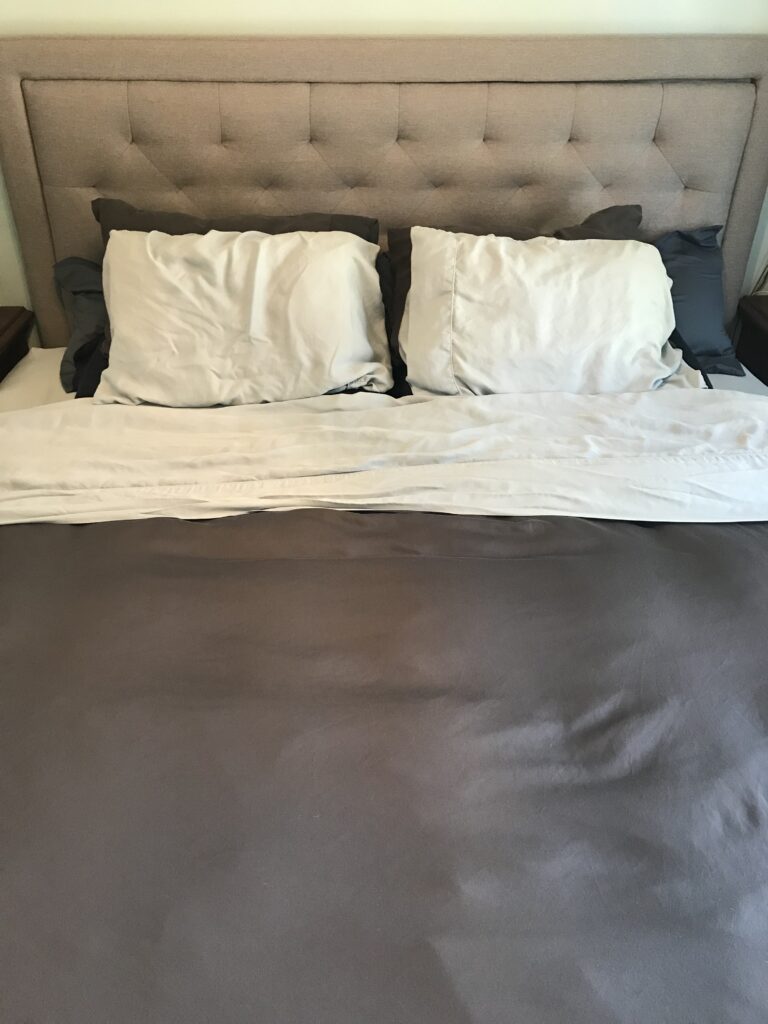 ETTITUDE is a bedding company that sells what might be the softest sheets. They are made from organic (hey! no pesticides!!) bamboo (more sustainable than cotton!). We spend approximately 1/3 of our lives sleeping, so prioritizing my sleep and sleep accoutrements has been very important. We have blackout curtains, a natural latex mattress, sleep with eye masks on, and now we have hi-quality "clean" sheets.
Use this link for a discount off your first purchase!
ORGANIC OLIVIA is an herbalist out of New York who creates amazing quality herbal supplements. We first tried her Elderberry Immune Elixir because it has 128 TIMES the amount of elderberry per serving than the elderberry gummies I was previously purchasing. 128 TIMES!!!!! I've been hooked ever since! The good news is that she has a TON of other supplements too!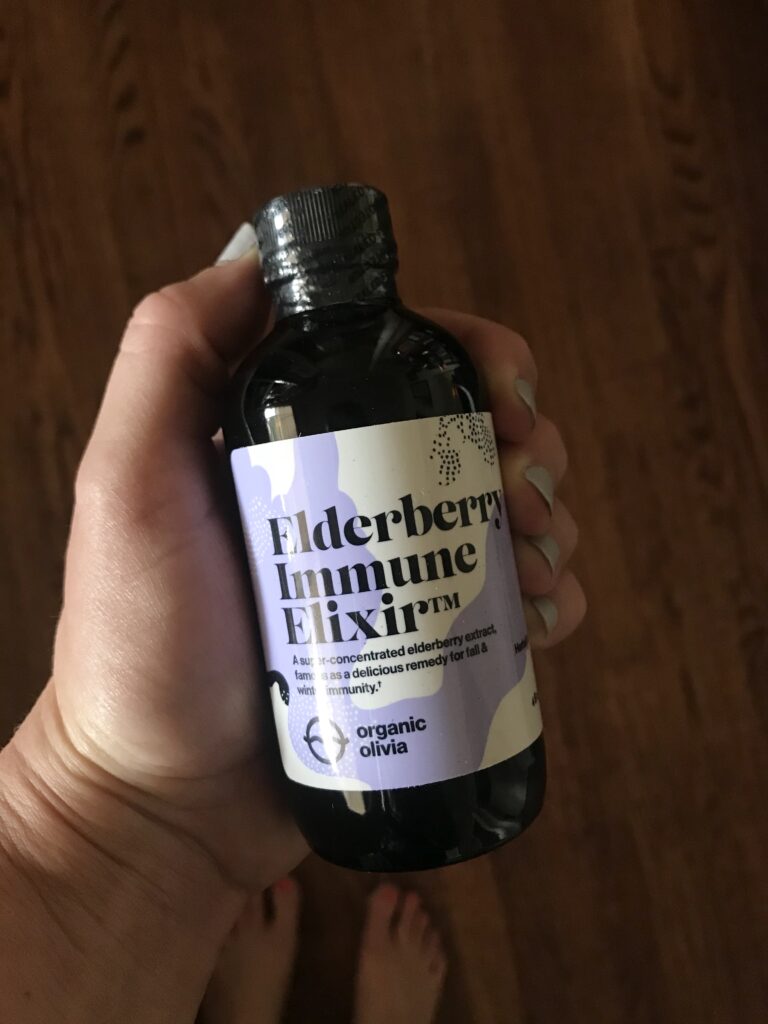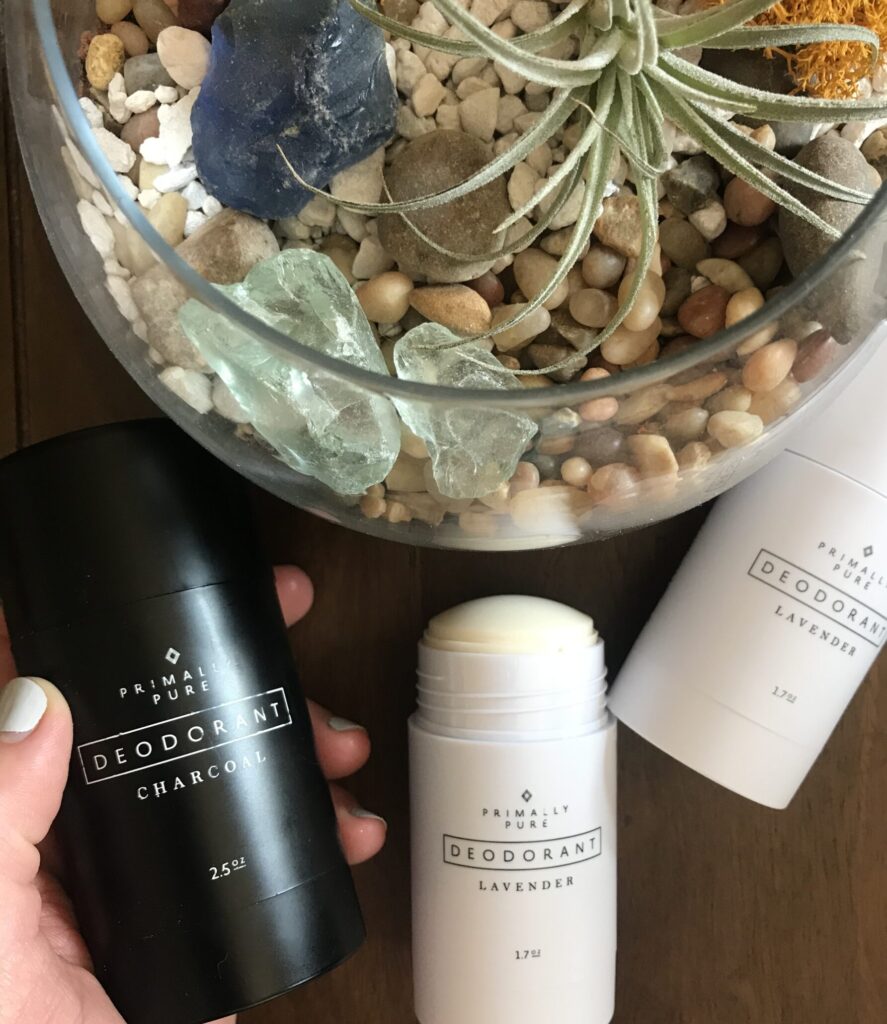 PRIMALLY PURE is a skincare brand that uses simple, safe, and effective ingredients. We first tried their deodorant a few years ago and have been hooked ever since. It's one of the few natural deodorants that doesn't irritate my skin AND helps me avoid the stank! They have other amazing products besides deodorant too!
Use this link for $10 off your first order.