What is Immuni-Tea Love?
Immune health is my personal specialty because that is the health hand that I've been dealt. Before I was diagnosed with Common Variable Immune Deficiency (CVID) in 2016, I was diagnosed with Breast Cancer in 2014. Both of these diagnosis deal with an under-functioning immune system, which have lead me on a quest to learn about ways to keep my immune system strong and robust. I've added supplements to my routine, tweaked my diet, worked on lifestyle behaviors, and so much more. In 2020, I felt drawn to continue learning more and share my knowledge with all of you. Part of what I learned was about how herbs can support our immune health, and thus, the idea for Immuni-Tea Love was born. I bought a bunch of organic herbs and made my first batch. It was underwhelming. So back to the drawing board I went and after tweaking and taste-testing many batches, I found a winner.
Immun-Tea Love is made with USDA Certified Organic Herbs.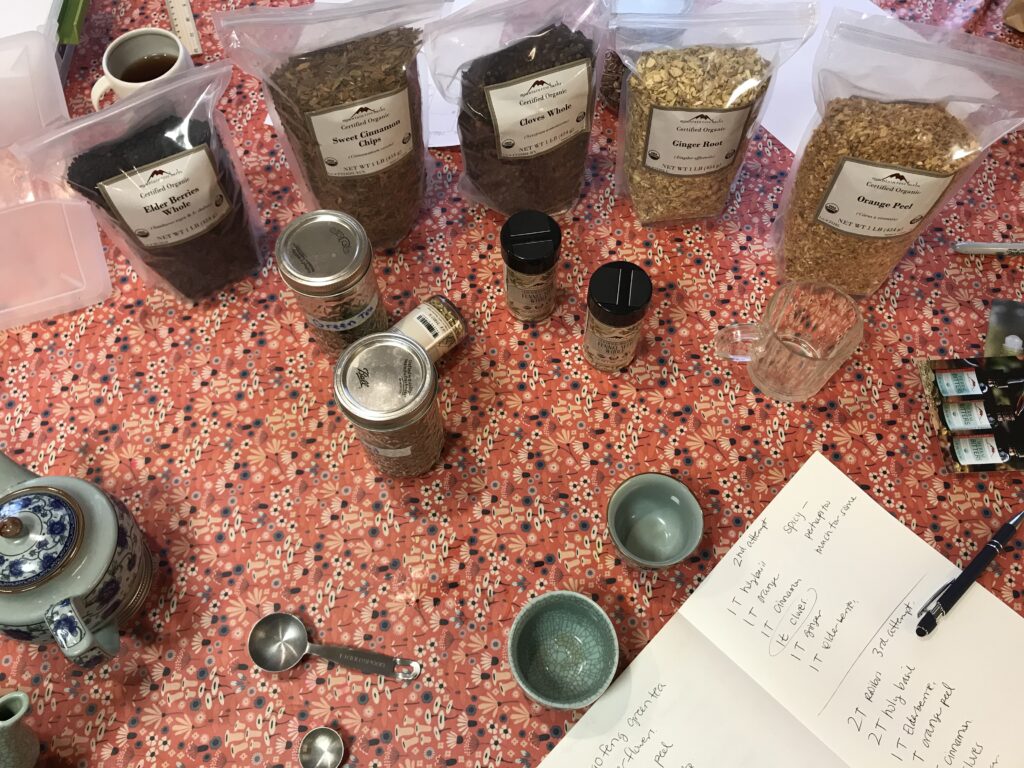 Why Did I Choose these Herbs?
The herbs included in Immuni-Tea Love blend all have immune-supportive qualities. Several of the herbs are also supportive of gut-health. Seventy-percent of body's immune system is in the Gastrointestinal tract, in tissue called Gut Associated Lymphoid Tissue (GALT). So gut health is inherently tied to immune health. As listed below, the herbs included also have anti-bacterial, anti-microbial, anti-viral, and anti-fungal properties.
Holy Basil: supports gut microbiome health
Cinnamon: antimicrobial, anti-fungal 
Elderberry: antiviral, antibacterial, inhibits viral replication, & moderate immune stimulant
Orange Peel: antimicrobial 
Ginger: antiviral, antibacterial, anti-fungal, & an immune stimulant
Clove: antiviral, anti-fungal, & antimicrobial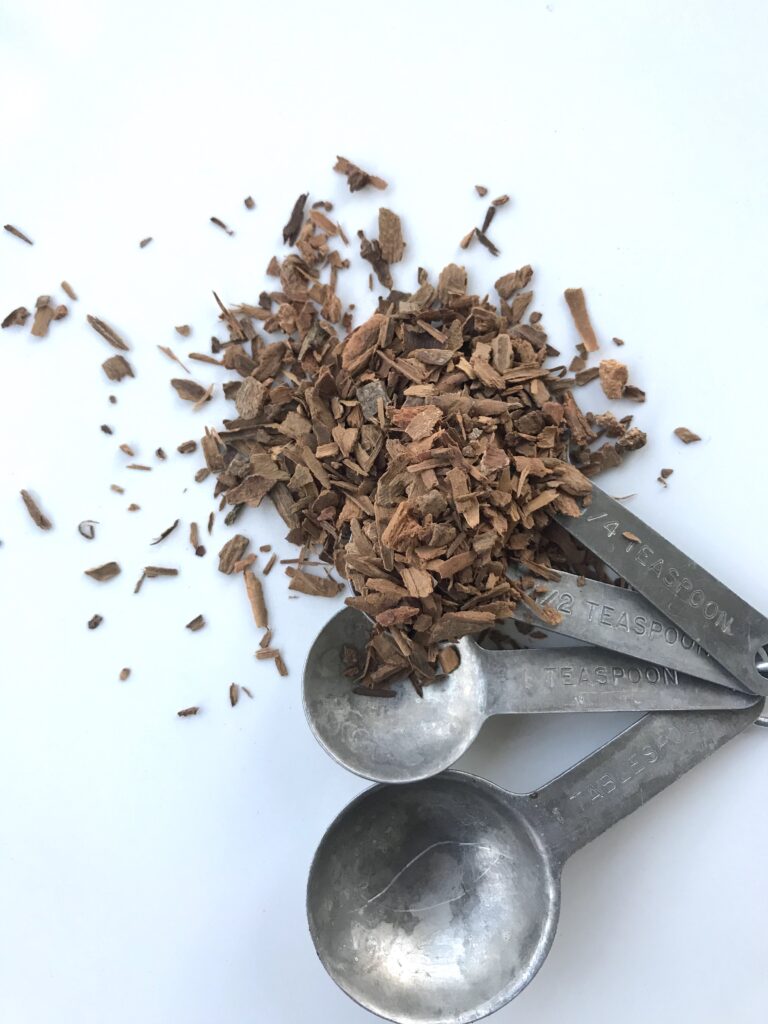 To Purchase:
Immui-Tea Love costs $18 shipped (continental United States only) and $12 for local pick up. Pre-order available. Will not ship/be ready for pick-up until Jan. 12, 2021.
Immuni-Tea Love – Shipped – $18
Immuni-Tea Love – Local Pick-Up – $12