I've created an easy and delicious one pan dinner that is most closely like a jambalaya but sans seafood. It doesn't have to have a fun name, but it sure is tasty!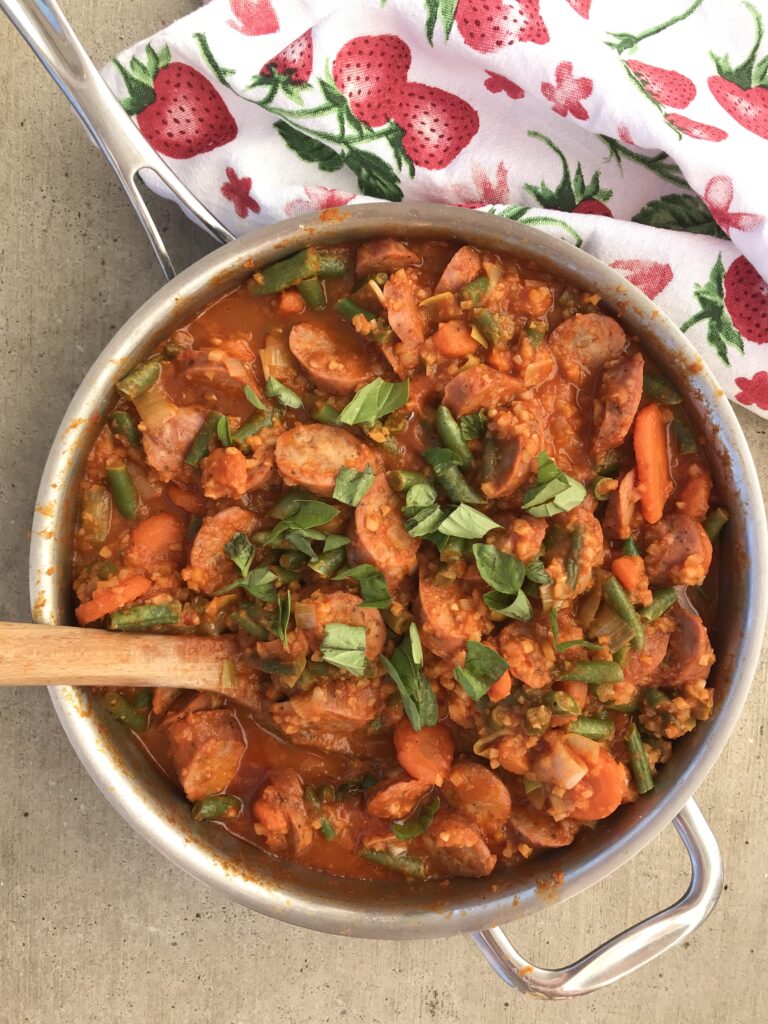 Recipe:
Two medium leeks, cleaned and sliced
4 cloves of garlic, minced
One package of fresh or frozen cauliflower rice
One package frozen green beans
One can of diced carrots
Two packages Make it Italian Sausage
Fresh Basil, chiffonade
Directions:
Sauté leeks and garlic in a large saucepan. Add a bag of cauli rice, frozen green beans, and a can of carrots. Add some bone broth, I like Pacific Foods – about 3/4 cup and Otamot Foods spicy tomato PLUS sauce. Bring to a simmer and then add in Make it Italian mild sausage. Cook for about 10 more minutes. Top with basil and enjoy!
I used what we had on hand, which included the frozen green beans, cauli rice, and canned carrots, but you can definitely sub for the fresh stuff!
Use code KatieL10 for 10% at omtamotfoods.com