Pumpkin seeds are a great option if you're missing popcorn or chips, OR if you're like me, and you just love them. I save all winter squash seeds and follow the same recipe (tweaked only based on quantity of seeds). To get more nutrition from the seeds AND to make easier to digest, soak them overnight in filtered water.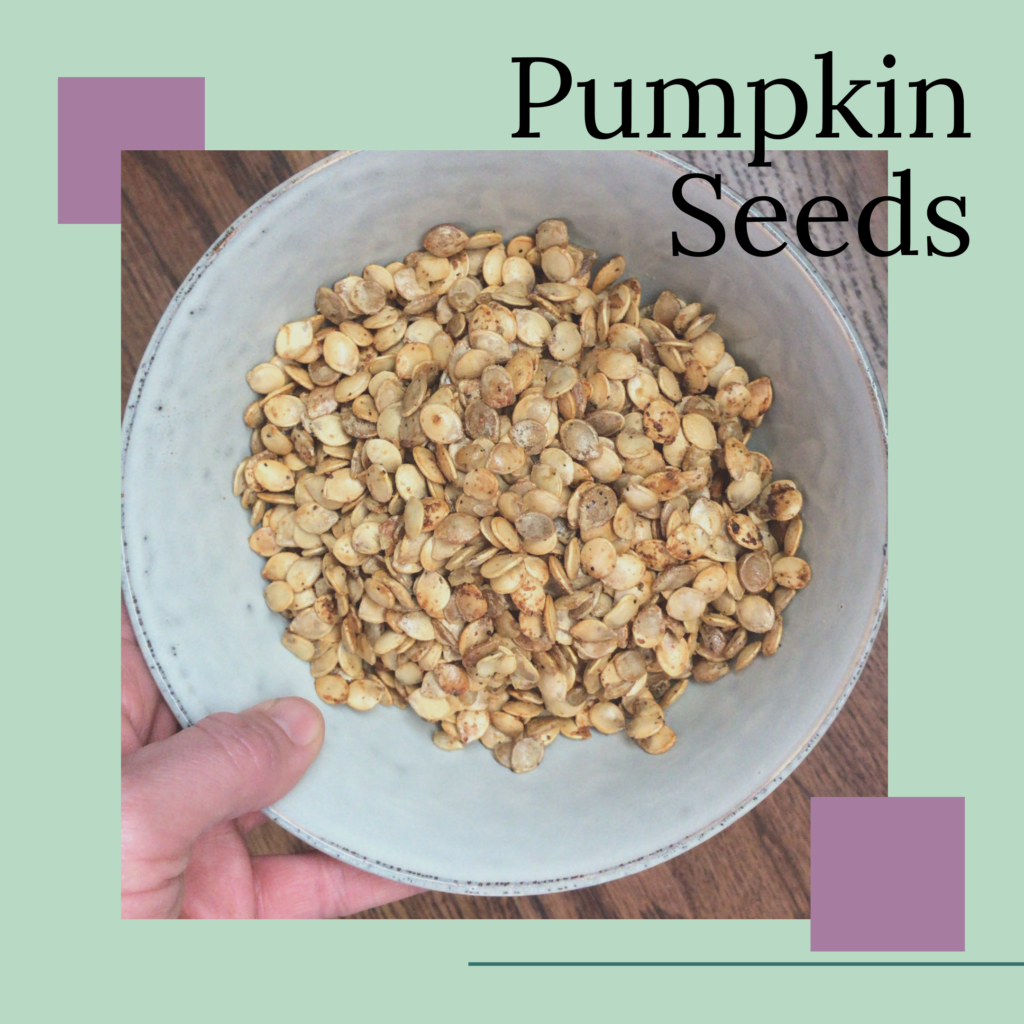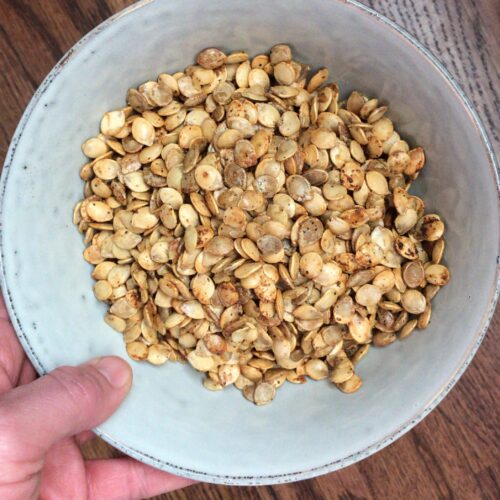 Roasted Pumpkin Seeds
Pumpkin seeds are the unsung hero of pumpkin season. Pumpkin spice everything gets all the attention, but I'm a major fan of pumpkin seeds.
Ingredients
2-4

tbsp

grass-fed butter

pumpkin seeds

winter squash seeds work too

sea salt

garlic powder

ground pepper
Instructions
Soak seeds in filtered water overnight. Drain and clean

Preheat oven to 350° F. On a rimmed baking sheet, add seeds, several pats of butter (use your judgement here on butter to seed ratio, and sprinkle with sea salt, pepper, and garlic powder.

Since I don't melt the butter beforehand, be sure to mix seeds to make sure that all the seeds are coated with butter or they will burn.

Cook for 15-25 minutes. Here's how I really judge them: when the seeds have absorbed the butter and are golden brown. Enjoy!!