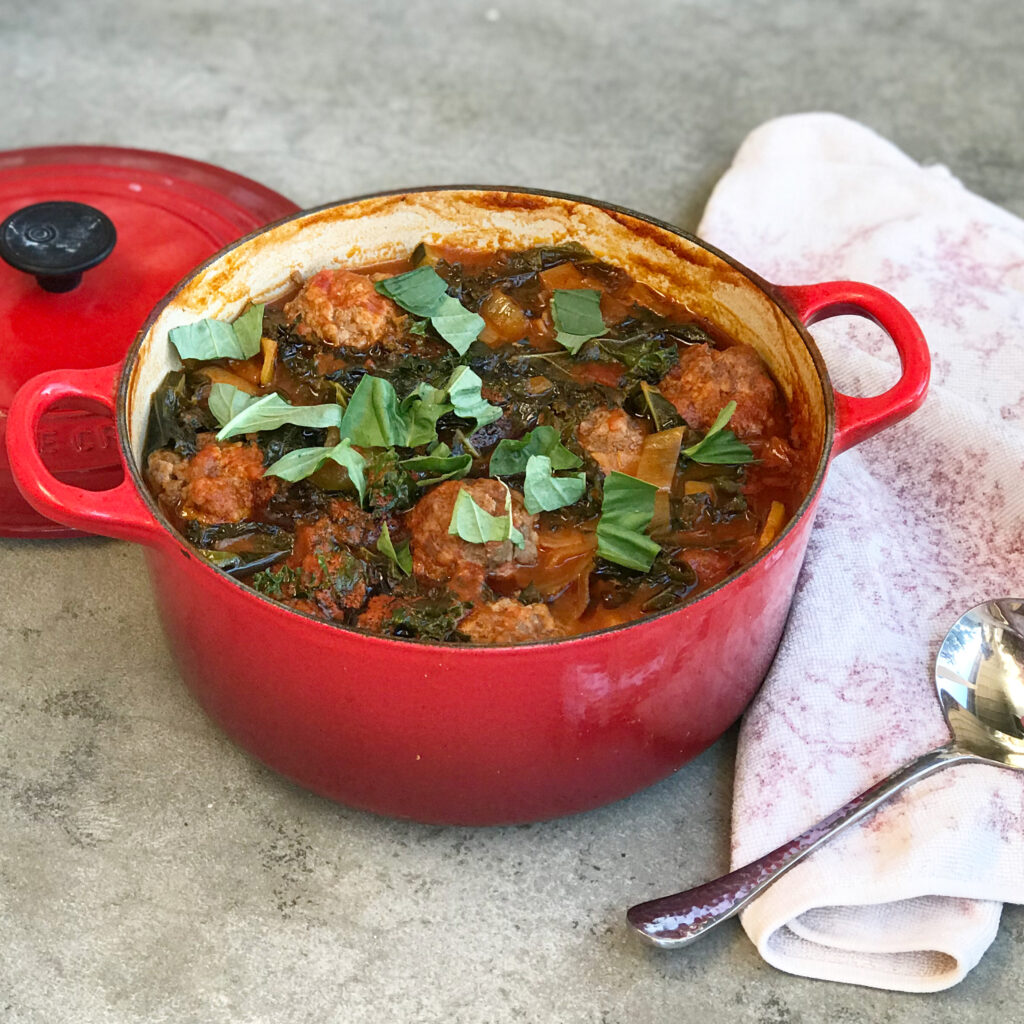 Sometimes when you pick up the farm box, you realize you have more veggies than you can quickly eat. While organizing farm box pickups with Tomatero Farm during shelter in place, I made another round of Farm Box soup. I make soup year round, although I know not everyone thinks soups sounds appealing in warmer weather, but in equatorial countries all over the world, they eat soups, stews, and spicy foods to help them break a sweat and cool down. I learned that in Jamaica 🇯🇲 back in '07!
Anyway, here is a rough recipe for this soup – but I urge you to use what you have on hand!
Recipe:
One leek, sliced
3 carrots, sliced
3 zucchini, sliced
1 24 oz. jar puréed tomatoes
1 lb ground pork
1lb ground beef
3 tbsp Italian spice blend
1-2 cups bone broth
about 10 kale leaves, destemmed and coarsely chopped
2 tbsps basil, chiffonade
sea salt and pepper to taste
red pepper flakes (optional)
Directions:
In a large stock pot sauté the leeks in butter. After they become aromatic and fragrant, add in the carrots, zucchini, bone broth, puréed tomatoes, and pork/beef meatballs.
Cook on medium for about 20 minutes.
Add in kale and continue cooking for another 10 minutes.
Before serving, top with some fresh basil.
Enjoy!
6-8 servings