September's Clean Eating Book of the Month is Gut
by Giulia Enders. After Eat Dirt, Brain Maker, and Gulp, you may begin to think that I'm obsessed with the digestive system. And well, I guess I am. I am a nutrition consultant, after all.
Enders takes a unique scientific approach to teaching us about our gut. A microbiologist by trade and currently enrolled in a gastroenterolog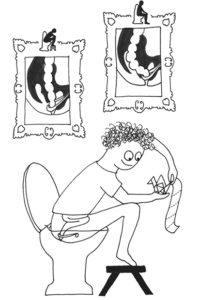 y PhD program, Enders infuses humor throughout her book and her sister creates simple and enlightening illustrations like this one of how to properly use the toilet to go poop (Ender, 2015, p.19).
I hear from many people that like to debate the existence of gluten intolerances. Enders does a wonderful job of clearing up the confusion for folks. Celiac disease is what Enders terms a genetic intolerance to gluten. Here is how she explains a gluten intolerance: All grains (and all plants for that matter) have a small amount of toxins in them. These toxins exist to ensure the survival of the species. Compared to other grains, wheat produces more toxins. Because of the high level of toxins in the proteins in wheat, gluten (and gliadin), can pass through the small intestines into the bloodstream, undigested. In turn, it can weaken the junctions between the cell lining the small intestines (microvilli). When those junctions are weakened, food particles (like gluten) can pass through unregulated and cause the immune system to go on overdrive. The job of the microvilli is to keep out large (undigested) food particles and toxins, so when food particles are allowed to pass through and the immune system is on overdrive, many other health problems occur, resulting in an intolerance.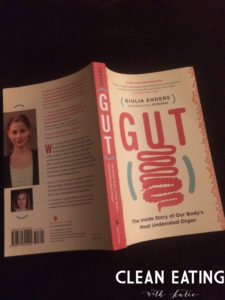 In addition to clearing up confusion around food intolerances, Enders also discusses poop, acid reflux, constipation, vomiting, the brain-gut connection, the HUGE role of bacteria in our lives, and much more. This is a fascinating poop book. I actually did type poop there first, so I thought I should leave it. 😉 I highly recommend it for all homo sapiens. 5/5 Strawberries!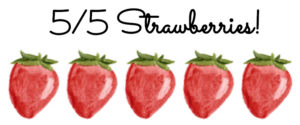 Want to know what else I'm loving (not loving)?? Let's connect on Goodreads!