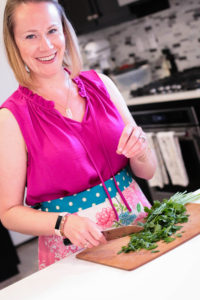 Self-care isn't selfish, it's actually really important for your health and wellbeing. It's also important to focus on self-care when you are switching to a real foods diet. Here are my Seven Tips for Self Care:
Create. Whatever you like to do to be creative, schedule some time for yourself. Some ideas include: playing an instrument, cooking (although you may be tired of that during the detox! :-), home DIY, adult coloring books, sewing, scrapbooking, painting, writing. The list can go on and on.
At-Home Relaxation. Schedule a playdate for the kids, hire a babysitter, or call in a favor from a family member. Do whatever you need to do in order to have some time for some at-home relaxation. The great thing about these suggestions is that they are low/no cost. Winning!! This is can include an at-home facial, a relaxing bath with epsom salts, diffusing some calming essential oils, unplug from devices, an at-home foot soak, scrub, and foot massage, or self-massage with a foam roller and/or Yoga Tune Up balls (this is my personal favorite!).
Relaxation. These relaxation suggestions will set you back a bit of money, but are so worth it if you can budget them in. Ideas include: massage, reiki, acupuncture, chiropractor, manicure, pedicure, facial, or even a spa day. These are also good ideas to use as rewards for yourself when you complete a milestone – I love these rewards so much more than food rewards :-).
Quiet Time. In our modern world we have so many auditory inputs that it can be very taxing on our system. Sometimes we all just need a little piece and quiet! Because we are also living such scheduled lives, it can be hard to know what to "do" during quiet time (sounds a little ridiculous, right?). Here are five ideas for your quiet time: read, write, keep a mental or physical list of things you are grateful for, meditate/pray, or even sleep!
Personal Connection. Humans need human interaction and not just virtual interaction, we NEED the live and in-person kind too. Try to schedule some time to connect (or even reconnect) with friends, family, or your children. My personal goal is to have a connection with friends and family at least once per week. You may also consider joining a group of like-minded individuals to provide you with more or different personal connection. Maybe you can join a book club, hiking group, bunco group, sewing group, or a meet up group in your area to increase the amount of personal connection in your life.
Exercise. It's good for your body and your mind. Our ancestors walked 6-12 miles per day! In our modern world, most of us do not get nearly that much movement in. Whatever you like to do, make time to do it each week. The options are endless, but here are a few ideas: yoga, cycling, crossfit, running, swimming, walking, hiking, tennis, pilates, barre workouts, HIIT, and so on.
Treat Yo'self. Treat yo'self to a dinner out that is still real food, but you didn't have to cook it. It's likely that you've been cooking more than you normally do and it can be exhausting. Treat yo'self to night (or day) of not having to cook. Sit back, relax, and enjoy every moment of not having to shop, chop, cook, and clean up. Ahhhhhh.
BONUS: Sunshine. Go get some sunshine! Make some vitamin D and feel the sun's glorious rays on you. The stack your life version of self-care would be walking with a friend (exercise, sunshine, and personal connection) or swimming with your kids (exercise, sunshine, and personal connection).