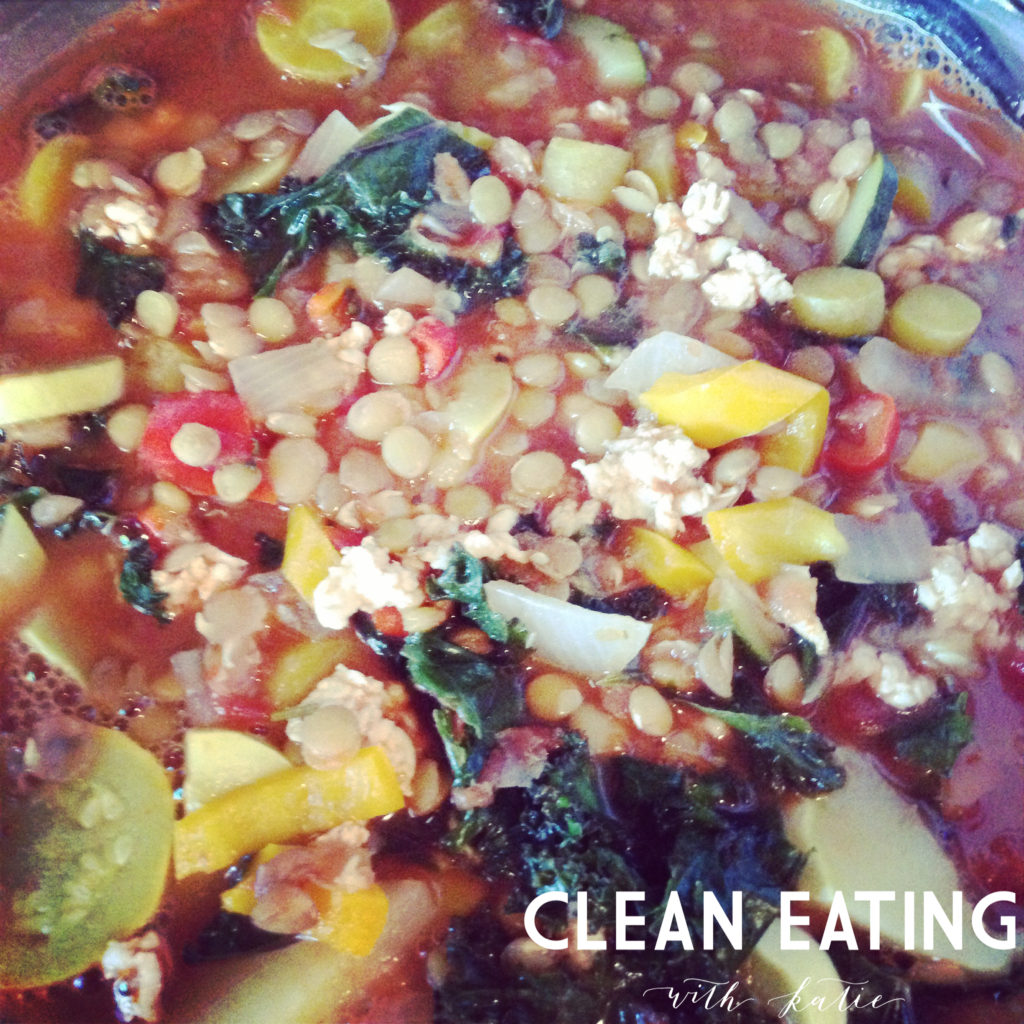 This soup was created with liver health in mind. Midway through my chemotherapy treatment for Breast Cancer, my liver enzymes were too elevated to continue treatment. We had to postpone treatment for at least one week to make sure that my liver was healthy enough to process the chemotherapy. At that time I was in school to become a Nutrition Consultant and I knew there were things that I could do to "Love my Liver", so I went home and made some BIG changes to my diet for that week and well, IT WORKED! I went back the next week and my enzyme levels were low enough to continue with chemotherapy. Here is one of the recipes that I made for the "Love my Liver" week.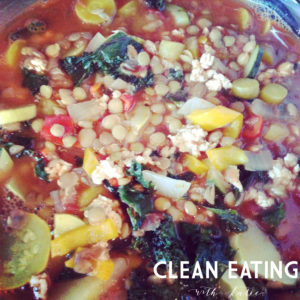 Hearty Turkey, Vegetable, & Lentil Soup
This recipe was created with liver health in mind to help my liver during chemotherapy. Whether or not you'd like a little extra support for your liver, I'm confident that this soup will be a crowd pleaser.
Ingredients
Soup Ingredients
1½

cups

green lentils

soaked overnight

1

jar

diced tomatoes

24

oz

bone broth

chicken or turkey

2

tbsp

grass-fed butter

1

med.

onion

diced

3

cloves

garlic

minced

3

small

summer squash

diced

1

bell pepper

diced

6

med

carrots

diced

6

kale leaves

destemmed and coarsely chopped

1

lb

pasture-raised ground turkey
Spices
½

tsp

dried basil

½

tsp

dried rosemary

½

tsp

dried oregano

½

tsp

dried thyme

1

bay leaf

sea salt

to taste

fresh ground pepper

to taste
Instructions
Rinse lentils and let soak overnight. Rinse again until water runs clear before adding to the stock pot.

In a stock pot, sauté onions and garlic in butter. Add broth, tomatoes, lentils, and all veggies except the kale to the pot. Then add ground turkey and stir.

Bring to a boil and then reduce heat to a simmer. Continue simmering for 30-35 minutes. Add kale and cook for about 5-10 more minutes. Serve and enjoy!