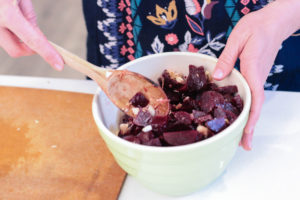 Most people feel kind of "meh" about beets and I used to be one of those people. I slowly began liking them more and more, but my husband wasn't having it. He was firmly on the "meh" train. Enter Paleo Gingered Beets. They have revolution-ized beets for him. He could eat them EVERY DAY. I brought these to Easter too and convinced even more beet skeptics. I highly suggest you try the recipe and see if you become a convert!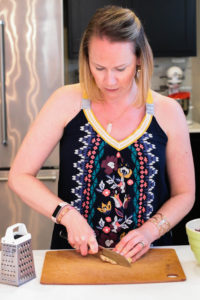 Paleo Gingered Beets
Recipe:
2 8.8 oz packages of Love Beets (plain), chopped
4 cloves of garlic, minced
1 in piece of fresh ginger, grated
(optional) chiffonade of mint leaves, about 2 T
1 T coconut aminos
sea salt and pepper to taste
Directions: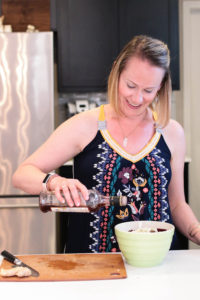 In a small bowl combine coconut aminos, olive oil, vinegar, garlic, ginger, mint, sea salt, and pepper. Whisk to combine. Set aside.
In a medium bowl (with a lid), add the beets and then stir to combine all the ingredients. Allow the flavors to enhance by letting it sit in fridge for at least an hour. Enjoy!