Spring 2020 Wellness Retreat POSTPONED
Join Sarah Piramoon and Katie Leadbetter for 3 days and 2 nights of yoga, hot springs, self-care, detox, healthy meals, community time, and so much more.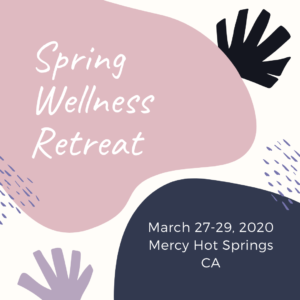 Head to this page for more details.
Back-to-School Real Food Challenge
Four Weeks of Meal Plans, Recipes, and Shopping Lists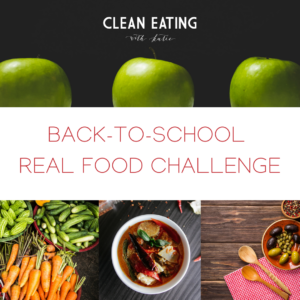 Do you have trouble getting back into the swing of things after summer? You're not alone! Let's start the school-year off (or just start September off right) with a resource that will make it MUCH easier to get back to eating real foods. All recipes will be gluten free.
What you'll get each week:
Meal Plan
Recipes
Shopping List
Snack Ideas
Real Food Reset
Ready for a fresh start? Ready to start feeling like yourself again? Join me for a Real-Food Reset. Four-weeks of real food and zero gimmicks to reset your palate and get you moving on a solid path to long-term behavior changes. I'll supply everything you need – meal plans, shopping lists, and recipes –PLUS all the support you expect from a nutrition coach.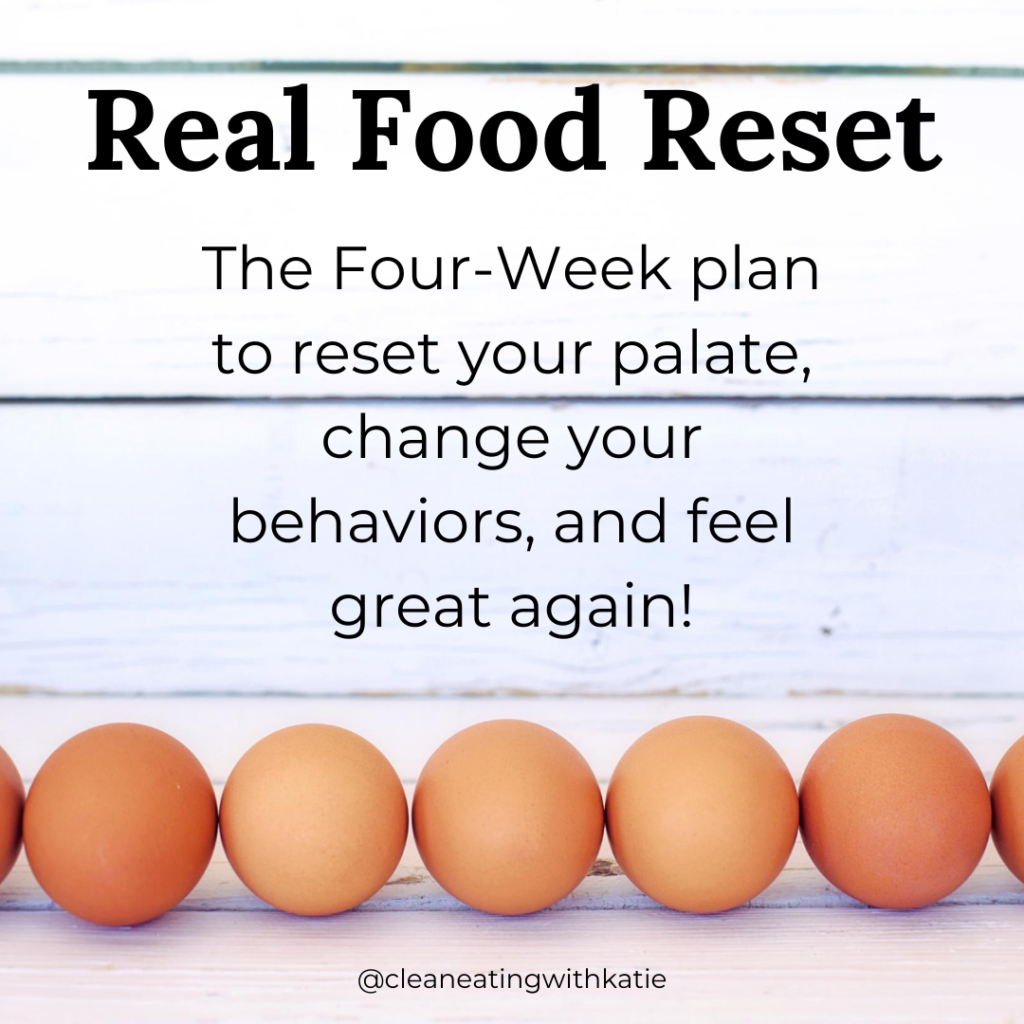 One-on-One Nutrition Consultation
15-minute phone consultation – FREE
Hourly Consultation Rate – $75
30-minute Consultation Rate – $45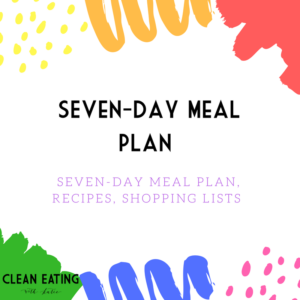 7-day meal plan, recipes, and shopping lists – $100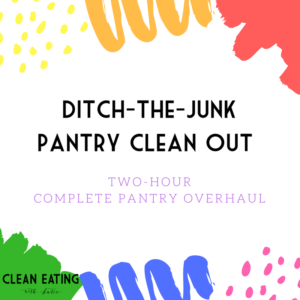 Ditch-the-Junk Pantry Clean Out – $150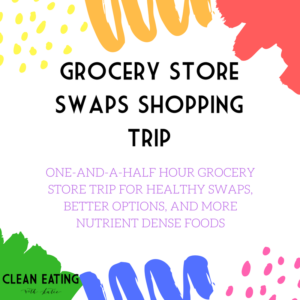 Grocery Store Swaps Shopping Trip – $110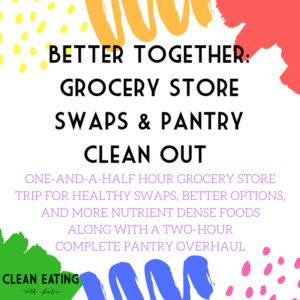 BETTER TOGETHER! Pair the Pantry Clean Out with the Grocery Store Swaps – $235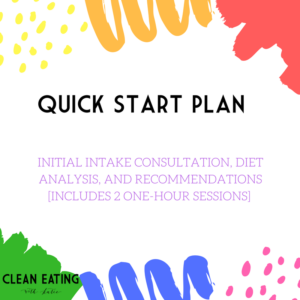 Quick Start Plan – $210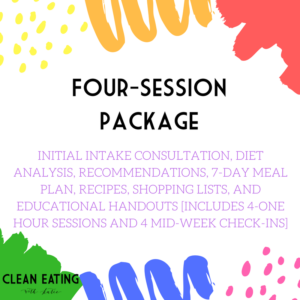 Four-Session Package – $375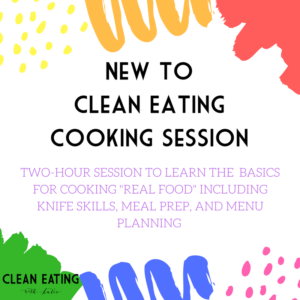 New to Clean Eating Cooking Session – $150
Refund Policy:
Once the consent form has been signed and returned, no refunds will be issued. Clients may postpone the start of their consultation within three months of payment.
Need something else?