Spring 2020 Wellness Retreat
Join Sarah Piramoon and Katie Leadbetter for 3 days and 2 nights of yoga, hot springs, self-care, detox, healthy meals, community time, and so much more.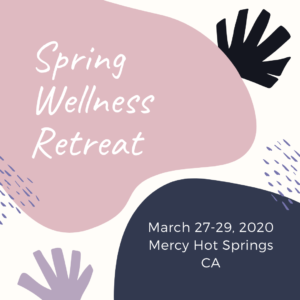 Head to this page for more details. 
Back-to-School Real Food Challenge
Four Weeks of Meal Plans, Recipes, and Shopping Lists
Do you have trouble getting back into the swing of things after summer? You're not alone! Let's start the school-year off (or just start September off right) with a resource that will make it MUCH easier to get back to eating real foods. All recipes will be gluten free.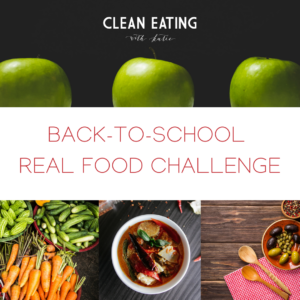 What you'll get each week:
Meal Plan
Recipes
Shopping List
Snack Ideas
The 21-Day Sugar Detox Coaching
21-Day Sugar Detox Online Coaching
$149 per person (the guidebook is included!)
See this post for more information.
21-Day Sugar Detox In-Person Coaching 
$199 per person (the guidebook is included!)
August 2018 group forming NOW! Message me here for details.
Life After the Detox Packages 
You've completed the detox and you've made PROGRESS! But you're not sure how you can go back into everyday life without eating ALL THE THINGS.That's where Life After the Detox comes in! The goal of this program is to be the bridge from Detox life into Life After the Detox. Learn more about these packages here. 
Online Life After the Detox Package – 6 weeks – $149
In-Person Life After the Detox Package – 8 weeks – $199
New to Clean Eating 21DSD Cooking Class
So you're really interested in completing The 21-Day Sugar Detox, but you're not much of a cook? Or maybe you like to cook but this new way of cooking has you feeling out of your element in the kitchen?
I've got you covered. 
We'll spend two hours learning the basics to cooking real food, including knife skills, menu planning, kitchen tips and tricks, and food prep. In that time we'll also get you prepared to take on week one of the Detox like a boss. $150
One-on-One Nutrition Consultation
15-minute phone consultation – FREE
Hourly Consultation Rate – $75
30-minute Consultation Rate – $45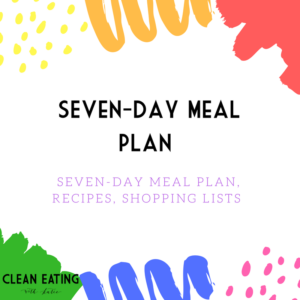 7-day meal plan, recipes, and shopping lists – $100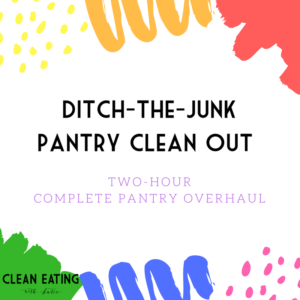 Ditch-the-Junk Pantry Clean Out – $150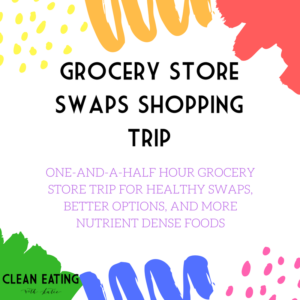 Grocery Store Swaps Shopping Trip – $110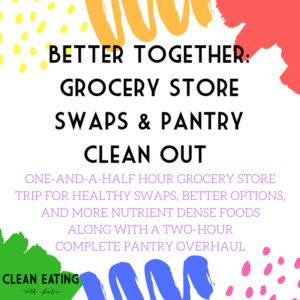 BETTER TOGETHER! Pair the Pantry Clean Out with the Grocery Store Swaps – $235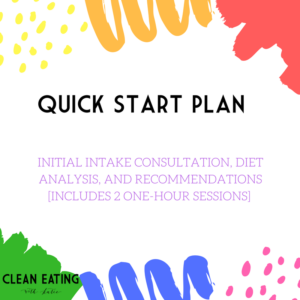 Quick Start Plan – $210
– $210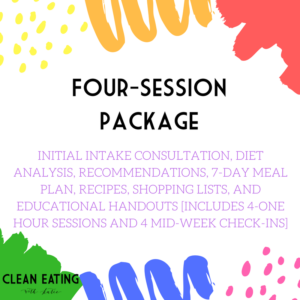 Four-Session Package – $375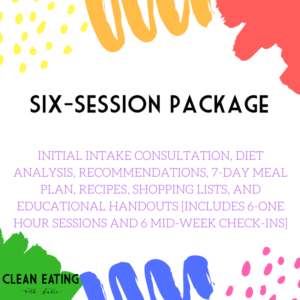 Six-Session Package – $475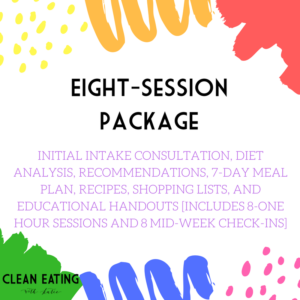 Eight-Session Package – $575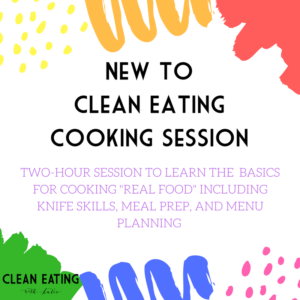 New to Clean Eating Cooking Session – $150
Refund Policy:
Once the consent form has been signed and returned, no refunds will be issued. Clients may postpone the start of their consultation within three months of payment.
Need something else?