7-Day Real Food Meal Plan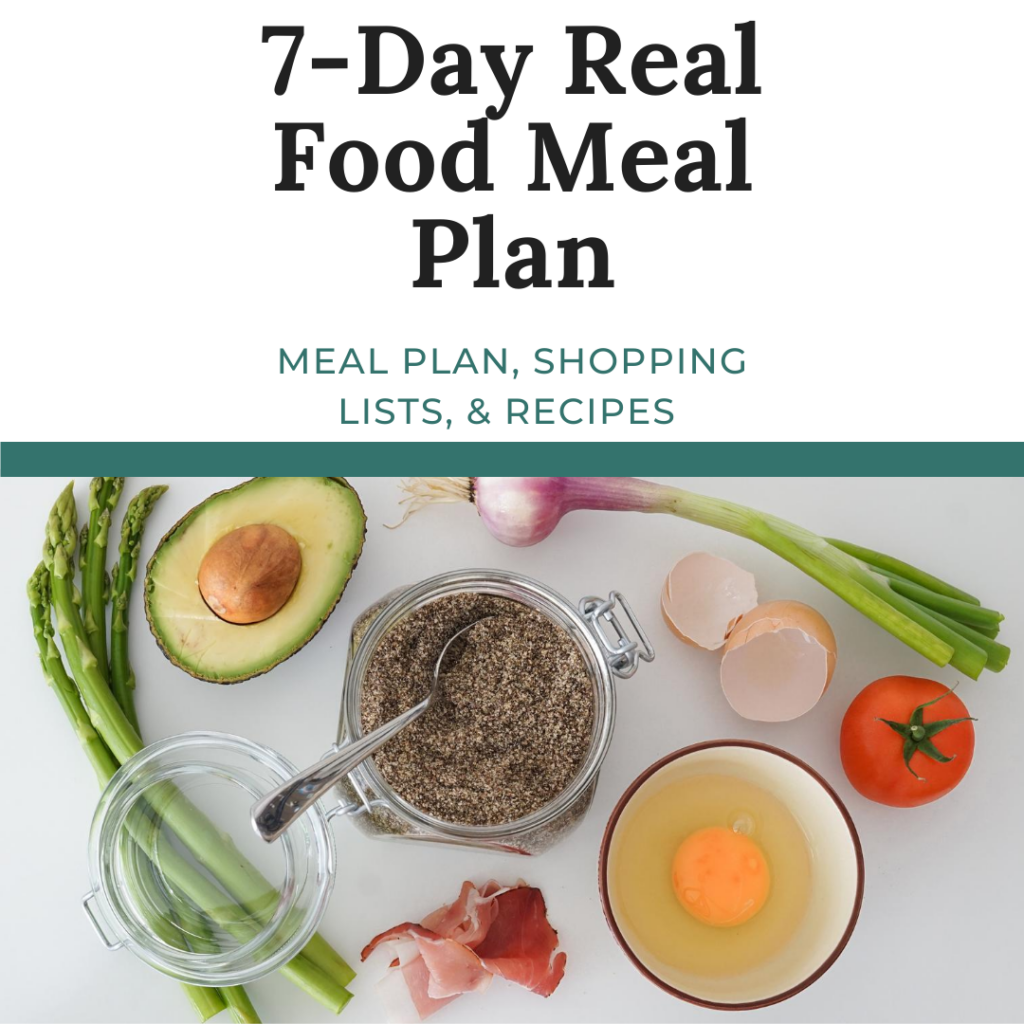 Looking to be inspired in the kitchen? Needing a roadmap to jumpstart your Real Food path? Want to have the guesswork taken out for you?
You're in luck! With the 7-Day Real Food Meal Plan, you get the shopping lists, the recipes, and the meal plan – everything you need for success!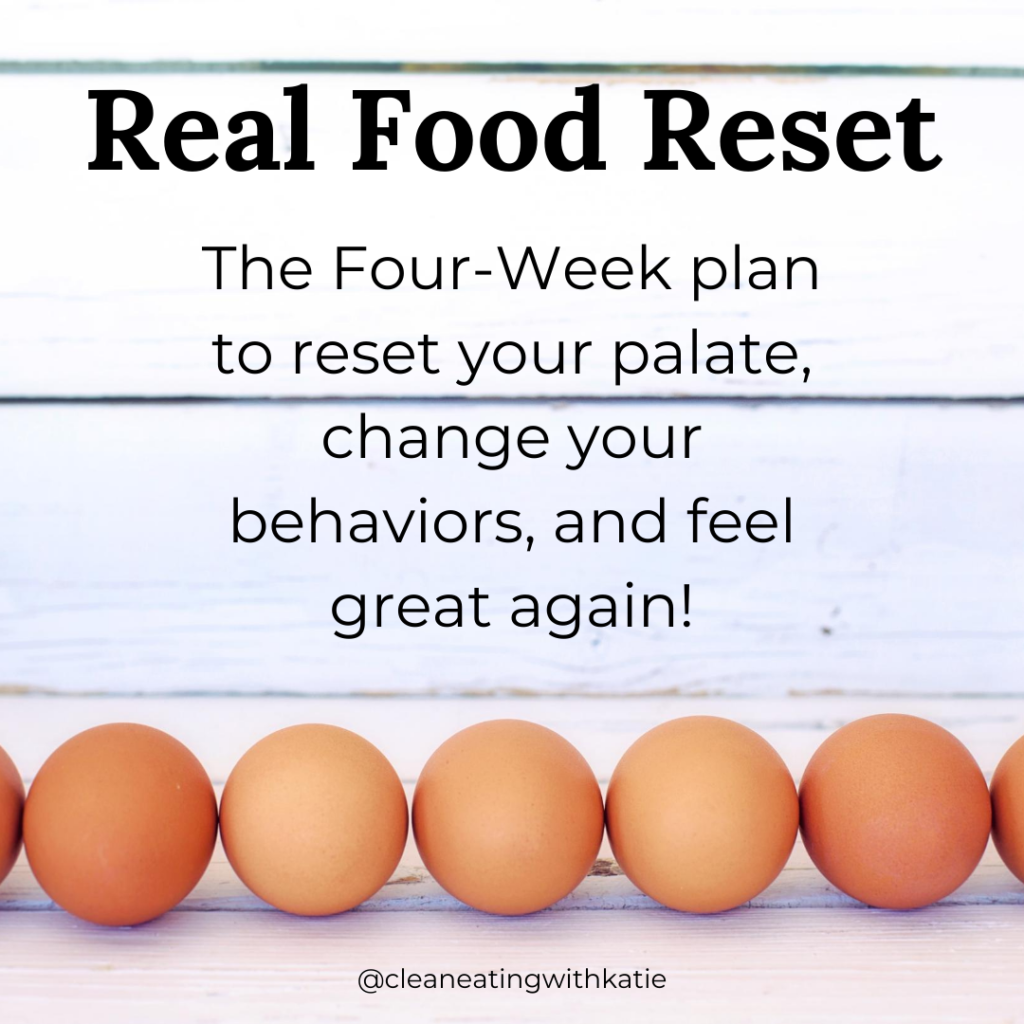 Ready for a fresh start? Ready to start feeling like yourself again? Join me for a Real-Food Reset. Four-weeks of real food and zero gimmicks to reset your palate and get you moving on a solid path to long-term behavior changes. I'll supply everything you need – meal plans, shopping lists, and recipes –PLUS all the support you expect from a nutrition coach.
One-on-One Nutrition Consultation
15-minute phone consultation – FREE
Hourly Consultation Rate – $75
30-minute Consultation Rate – $45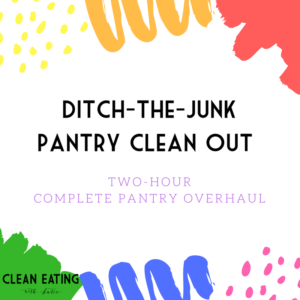 Ditch-the-Junk Pantry Clean Out – $150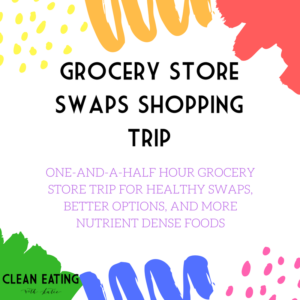 Grocery Store Swaps Shopping Trip – $110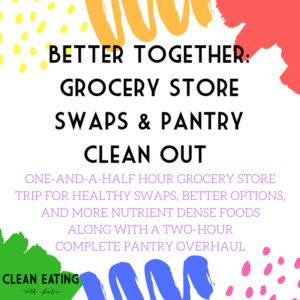 BETTER TOGETHER! Pair the Pantry Clean Out with the Grocery Store Swaps – $235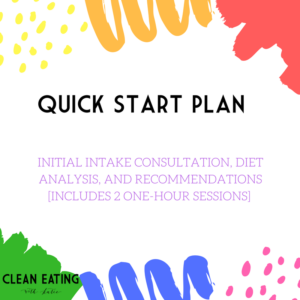 Quick Start Plan – $210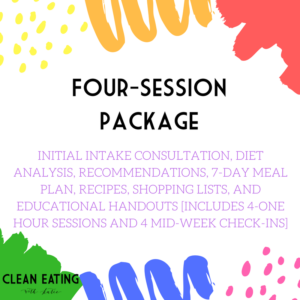 Four-Session Package – $375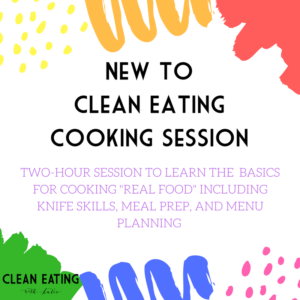 New to Clean Eating Cooking Session – $150
Refund Policy:
Once the consent form has been signed and returned, no refunds will be issued. Clients may postpone the start of their consultation within three months of payment.
Need something else?
[ninja_forms id=5]