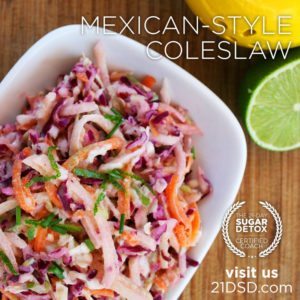 Here is a 21DSD compliant version of my Mexican-Style Coleslaw.
Weekly shopping trips to the farmer's market are my inspiration for the week's menu. Some people plan their meals around what's on their shopping list, but I go to the farmer's market to see what produce is in season and let that guide my weekly meal planning. Then I head to grocery store to pick up whatever else I need for the week's meals. I realize this may seem backwards to many, but eating seasonally is my thing, so you're probably not too surprised! 😉
This past week, there were the cutest little heads of cabbage for one dollar each. I decided coleslaw would make a great accompaniment to the Mustard Glazed Chicken Thighs from The 21-Day S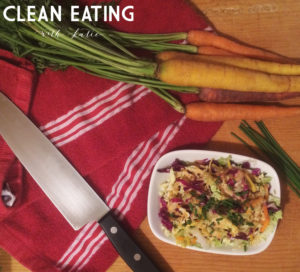 ugar Detox: Bust Sugar & Carb Cravings Naturally
.
I always make my own paleo mayonnaise, but I remembered that I recently got a free jar of Primal Kitchen Chipotle Lime Avocado Mayo
from Thrive Market. I was feeling a bit lazy and not wanting to make my own mayo, especially when I had a perfectly good paleo mayo on hand. I decided I would "make it work".  Then I had a lightbulb moment: what if I made a coleslaw that had a Mexican flare to it? And thus Mexican style coleslaw was born. This coleslaw was much, much better than simply "making it work". I have made this huge batch of coleslaw 3 times in the span of one week. My husband looks at me with a big goofy grin when he eats it, because it is just that good. It was also a HUGE hit at our Father's Day picnic at the winery. I hope you enjoy it as much as we did!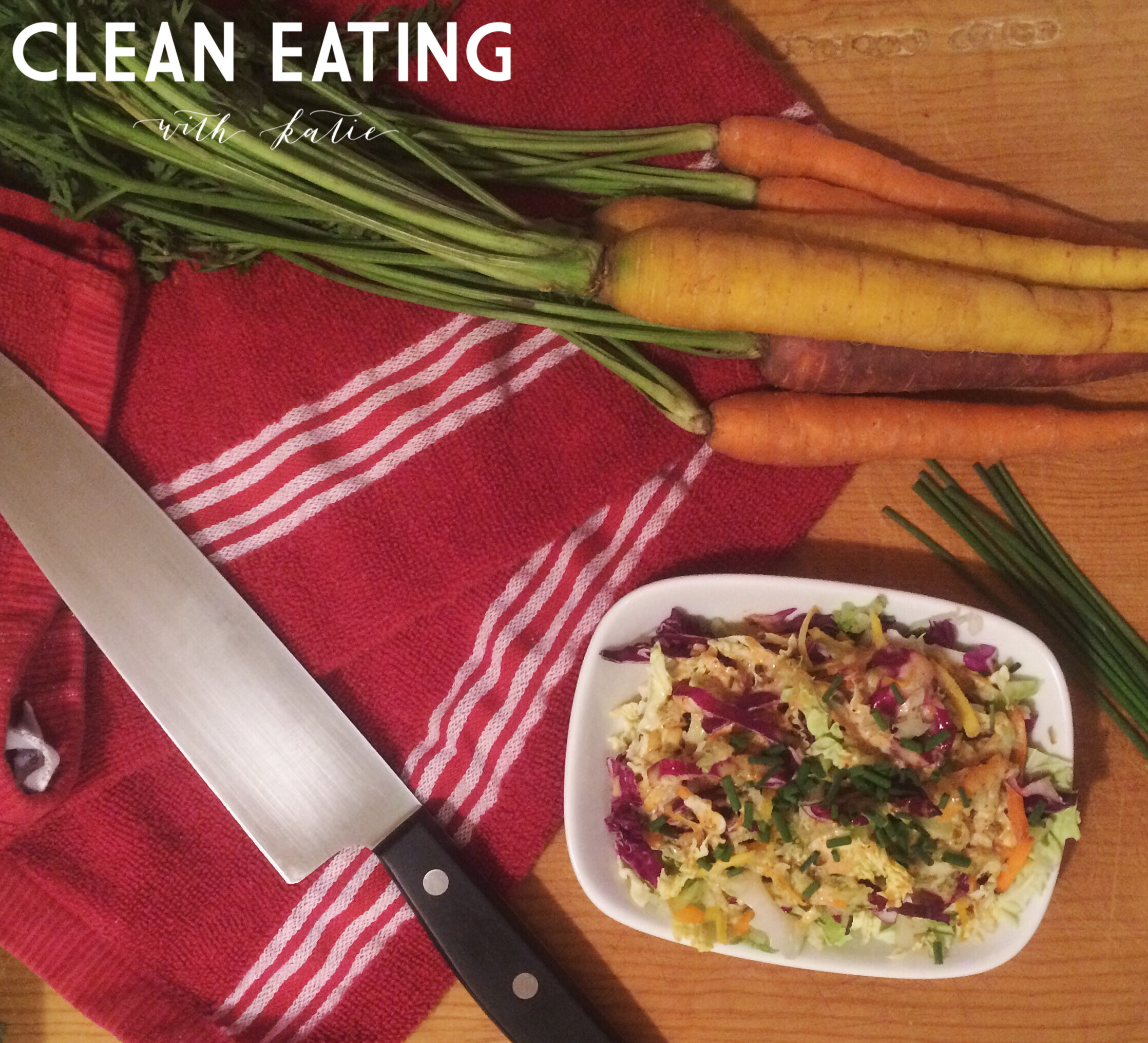 Mexican Style Coleslaw
This coleslaw is so tasty and makes a great side dish at summer BBQs. It makes a LOT, be prepared to share!
Ingredients
Coleslaw Ingredients
1

small

purple cabbage

thinly sliced

1

small

green cabbage

thinly sliced

6

celery stalks

thinly sliced

6

med

carrots

grated

1

small

jicama

peeled & grated

1

med

yellow onion

grated

1

cup

Primal Kitchen Chipotle Lime Mayo

½

cup

apple cider vinegar

¼

cup

dijion mustard

¼

cup

raw local honey

1

lemon

zest and juice

2

tbsp

chives, minced

optional garnish

2

tbsp

cilantro, chiffonade

optional garnish
Spice Blend
1

tsp

cumin

1

tsp

cayenne pepper

2

tsp

garlic sea salt

fresh ground pepper

to taste
Instructions
I prefer using a food processor with the slicer attachment to slice my veggies and using the grater attachment to grate my veggies. It makes making a big batch of coleslaw that much easier. But feel free to slice and grate your veggies with whatever tools you have on hand. You can also opt to buy pre-slice and/or pre-grated veggies.

In a large bowl, mix all the veggie ingredients (reserve the cilantro and/or chives for garnish).

In a small bowl, whisk mayo, vinegar, mustard, honey, and herbs and spices. Add the lemon zest.

Stir the dressing onto the coleslaw and top with chives and/or cilantro