Bye bye dryer sheets!
Hello organic wool dryer balls and lavender oil. (Actually, I said good-bye to dryer sheets long ago, but I had been using Trader Joe's lavender dryer bags and the hard plastic dryer balls.) While that was ok, I the plastic dryer balls eventually start to fall apart, so I had to throw them away. And the lavender dryer bags was still creating some waste also. I like this newest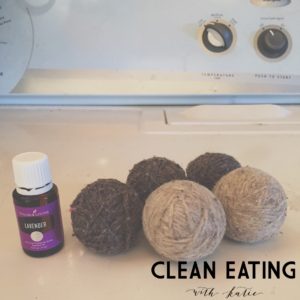 option the best because the clothes smell great and very little waste is produced. And not much static either! Have you gone dryer sheet free?